Located on 150 acres, Bay College in Escanaba, Michigan was founded in 1962. While the college is a community college offering two year degree programs, students completing baccalaureate and masters degrees offered by partnering universities make up the population as well. With over 5,000 credit students each year, the college has recently undergone some much needed renovations.
BCI Modern Library Furniture was chosen to supply Mobile 60/30 Classic Steel Shelving with Steel Canopy Tops and Steel End Panels.
As libraries are continuing to evolve, becoming more of a place to gather, reconsideration of the type of furniture is critical. This unique type of shelving offers a durable option, as well as the mobility to move it allowing easy reconfiguration. Its simplistic design makes it aesthetically pleasing.
Below are the finished photos: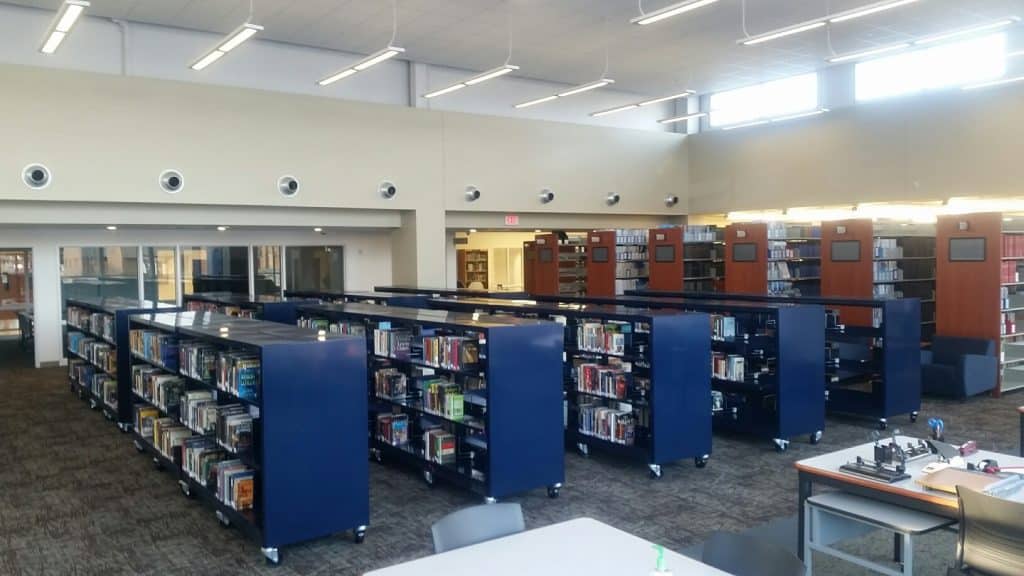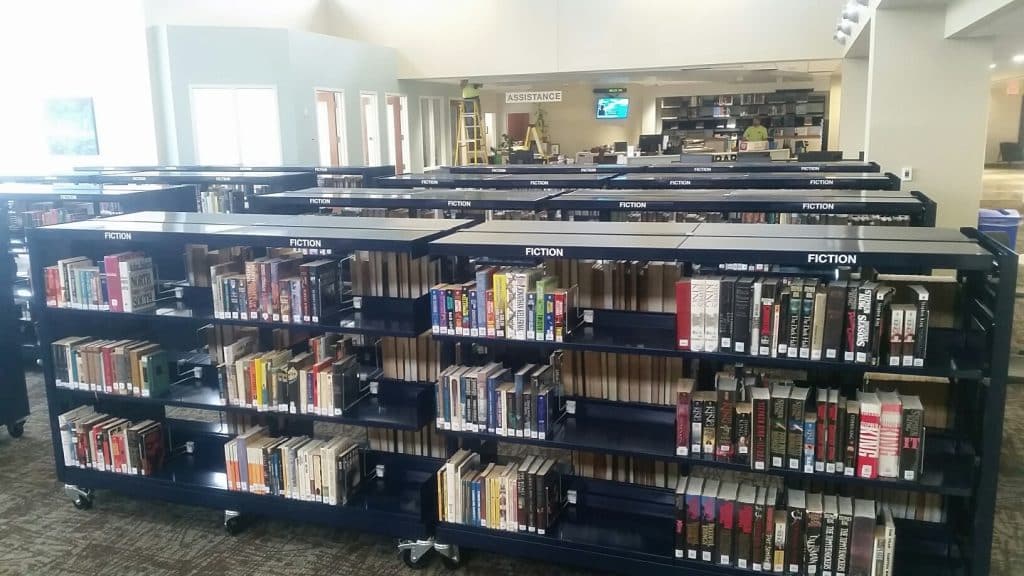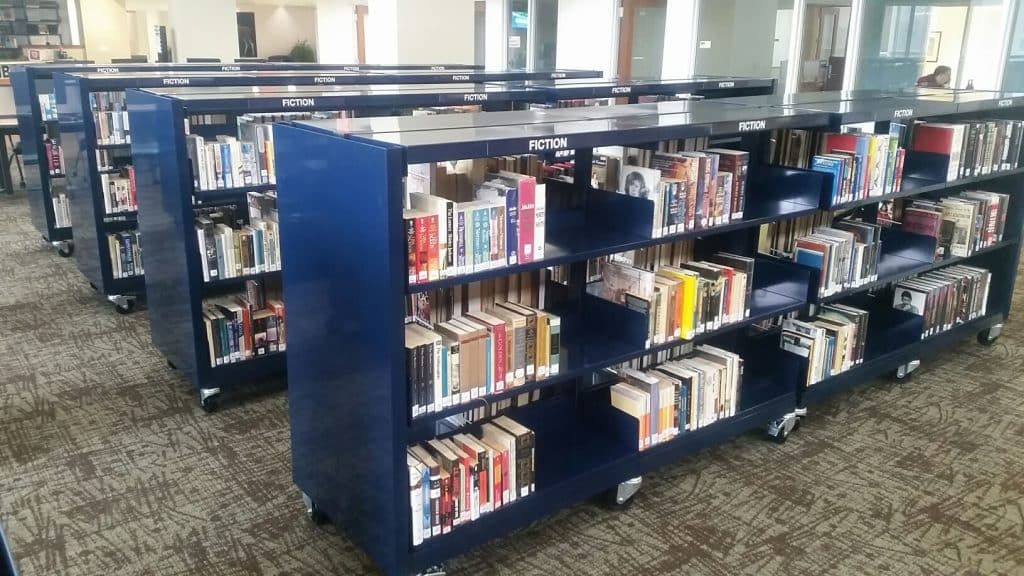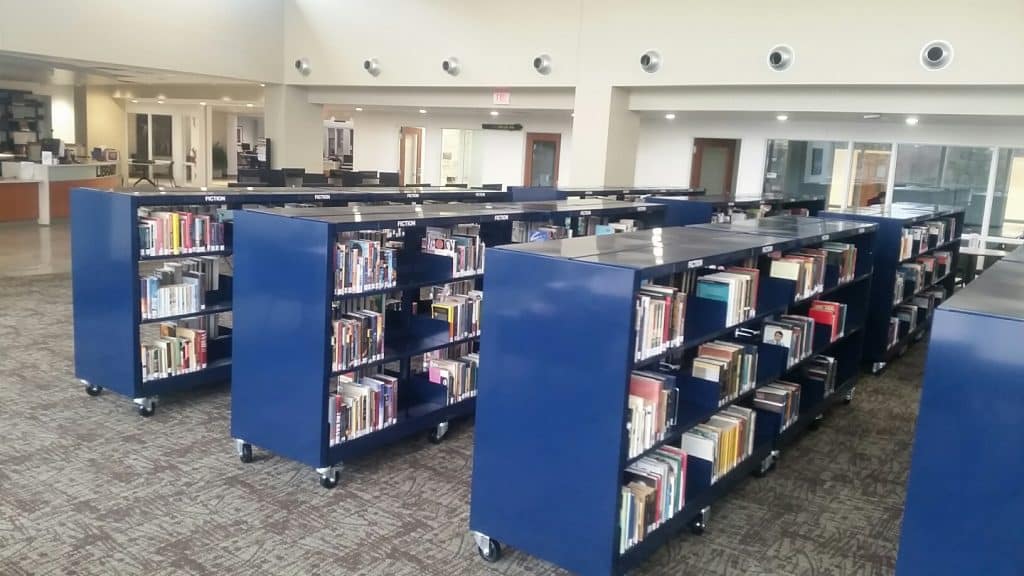 For more information on how BCI Modern Library Furniture can enhance your project, please contact us today.
Click here to view the before photos from the college website on the renovation project.