The Calgary Public Library System is at it again with a branch renovation utilizing BCI Modern Library Furniture. The Fish Creek Public Library has just completed its renovation incorporating  BCI's Double-Face Opal Shelving System with Steel Canopy Tops, Double-Face Opal Shelving Systems with CD-DVD Browser Shelves and Single-Face Opal Shelving System with Magazine Display Shelves.
While the Opal Shelving System possess its own uniqueness, it has the ability to adapt to any library setting. The shelving system provides both storage and display capabilities.
With its over 30 year history and respected reputation in the business furniture and architectural interior products industry, BCI's dealer, HBI – https://www.hbicalgary.com, was responsible for the design and supplying the lighting system for the shelving units. The overall configuration is aesthetically pleasing, while providing optimum shelving lighting.
This is the third branch project BCI and HBI have worked on together and the results speak for themselves!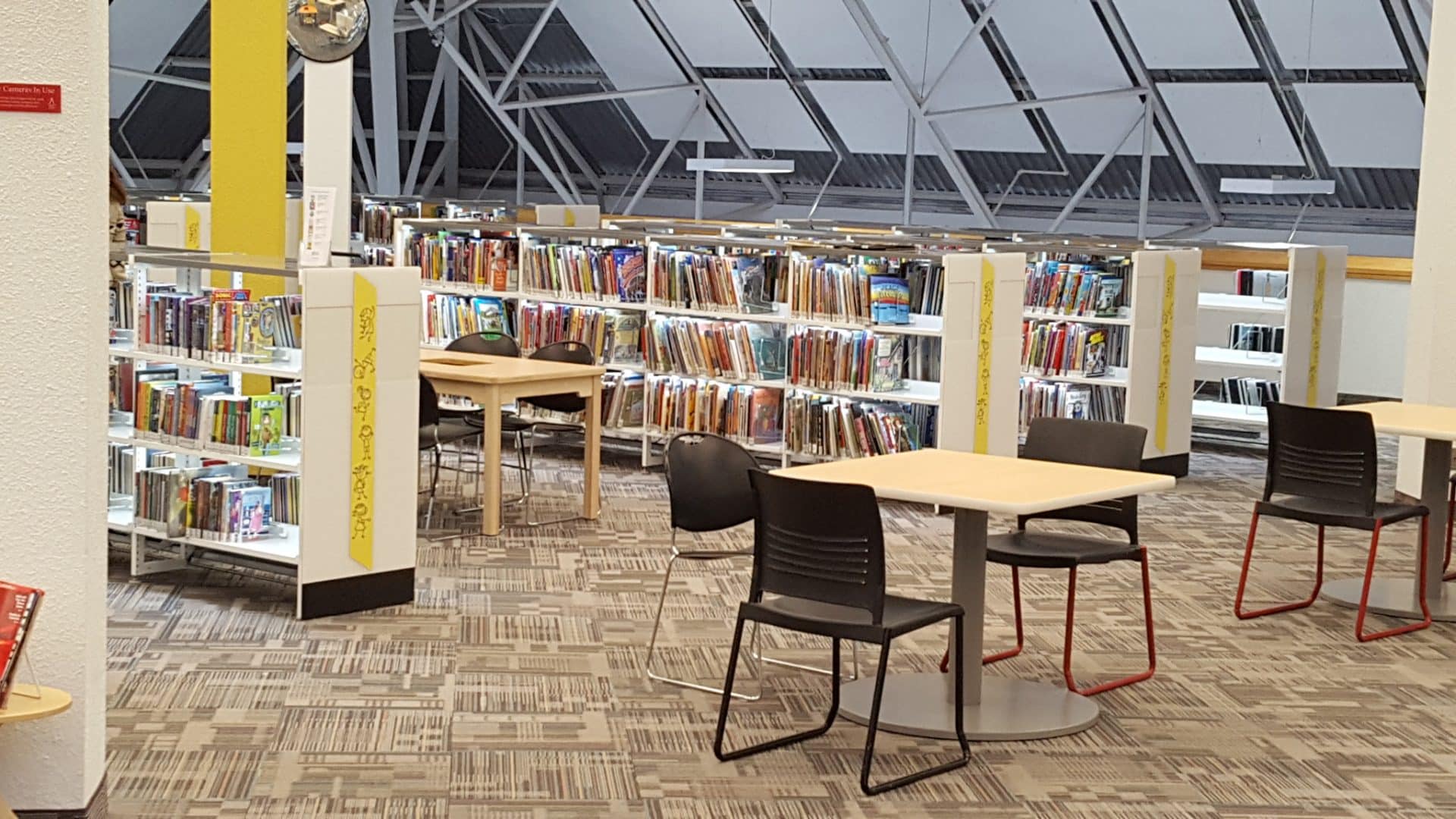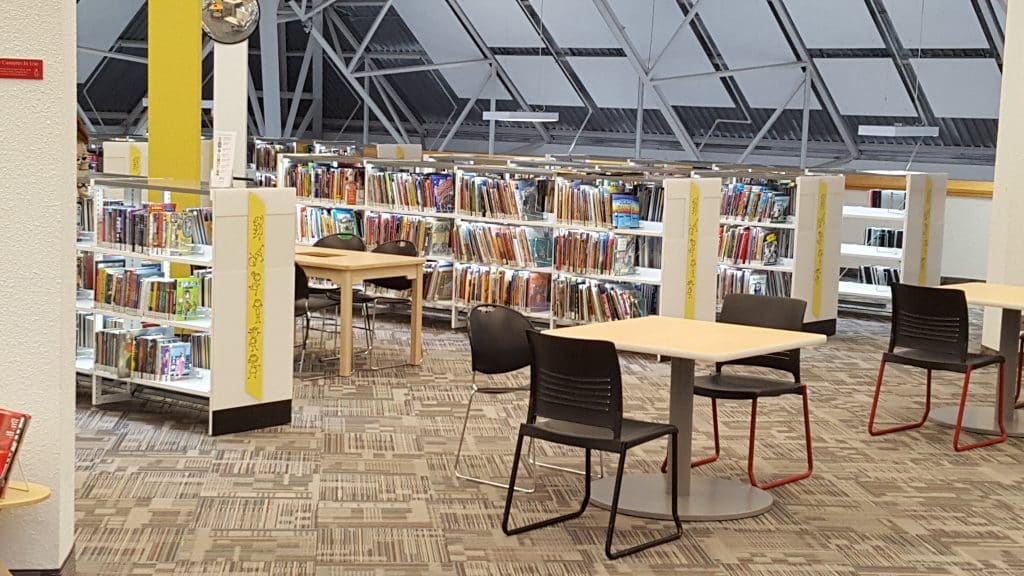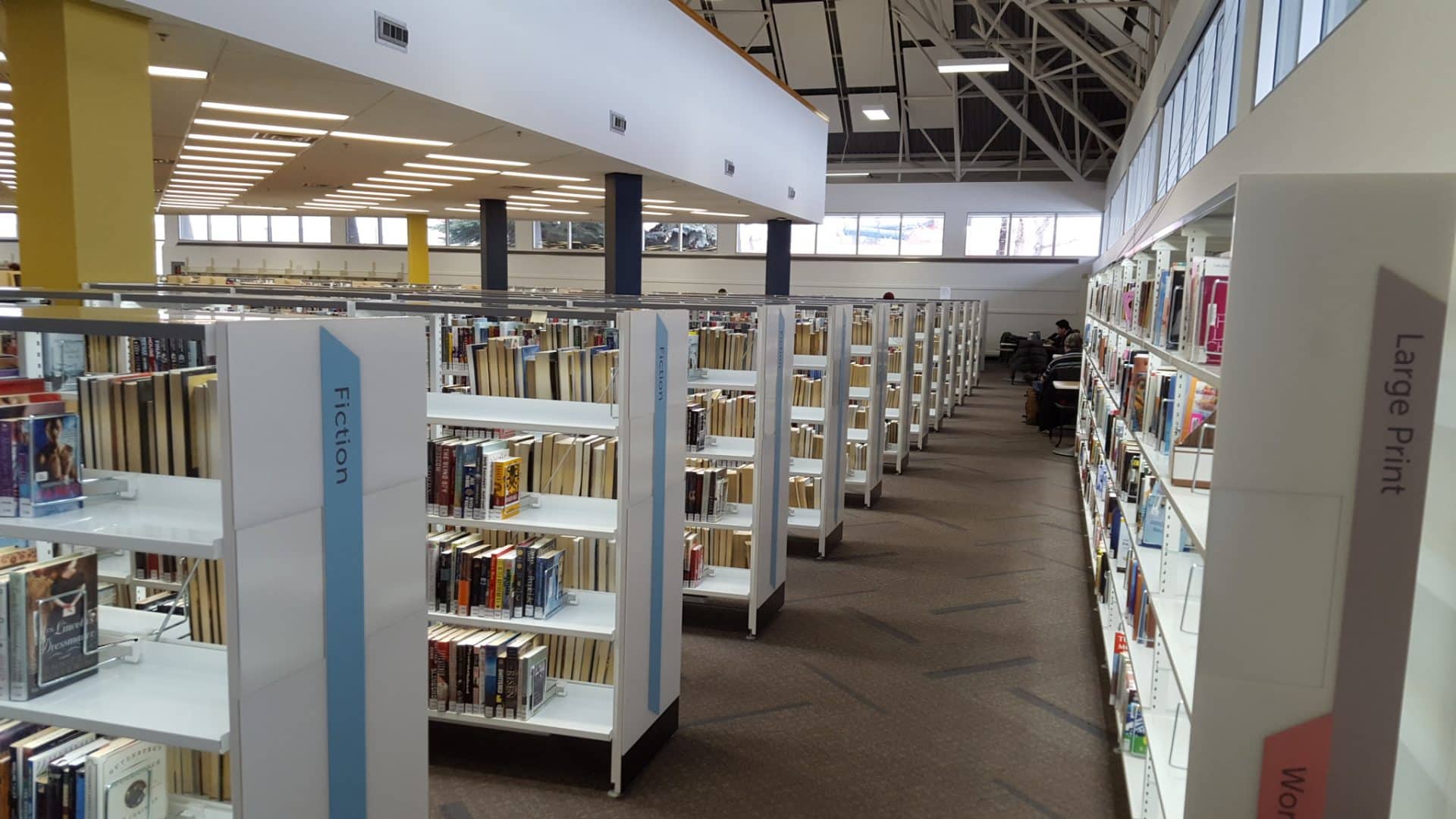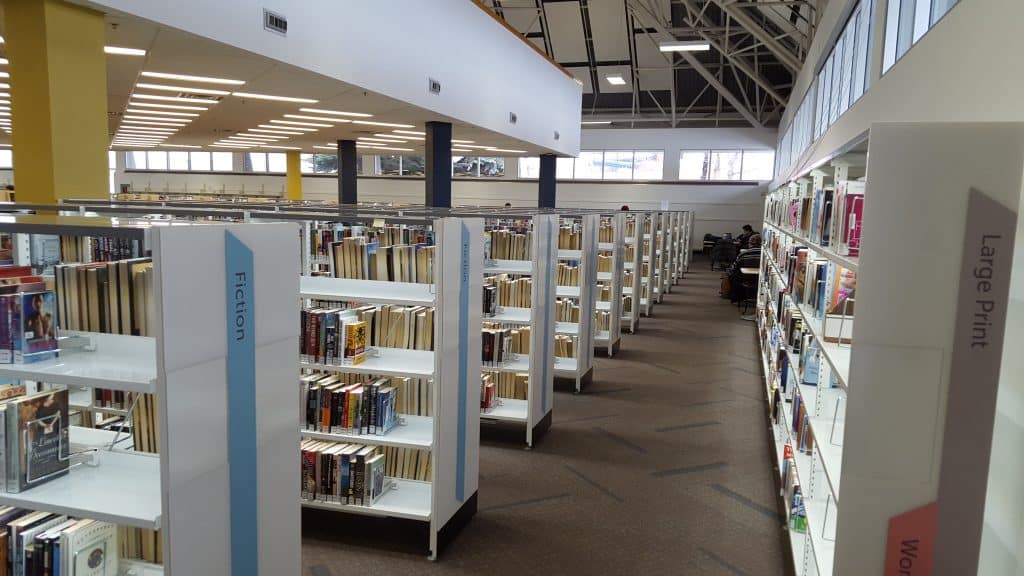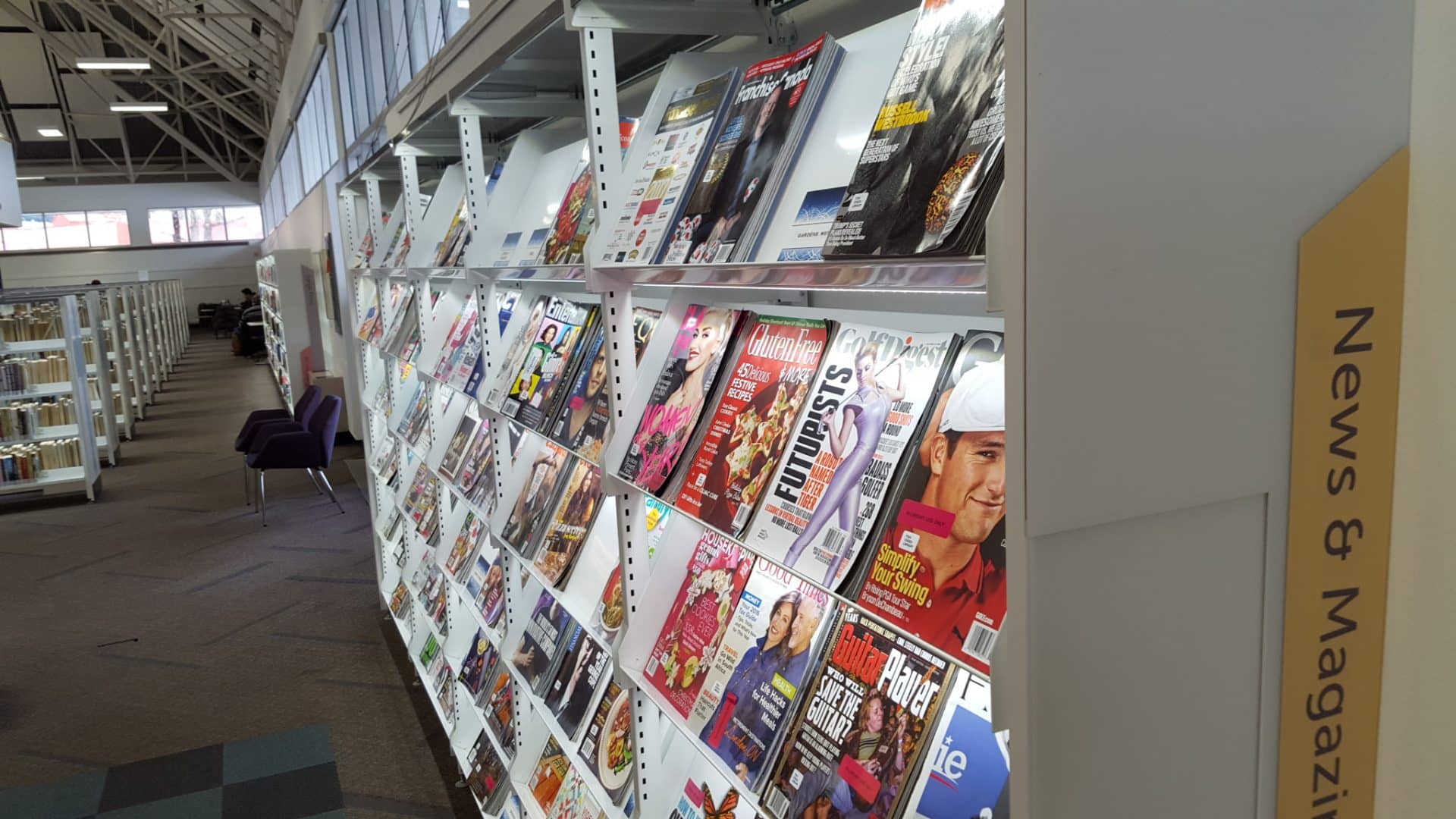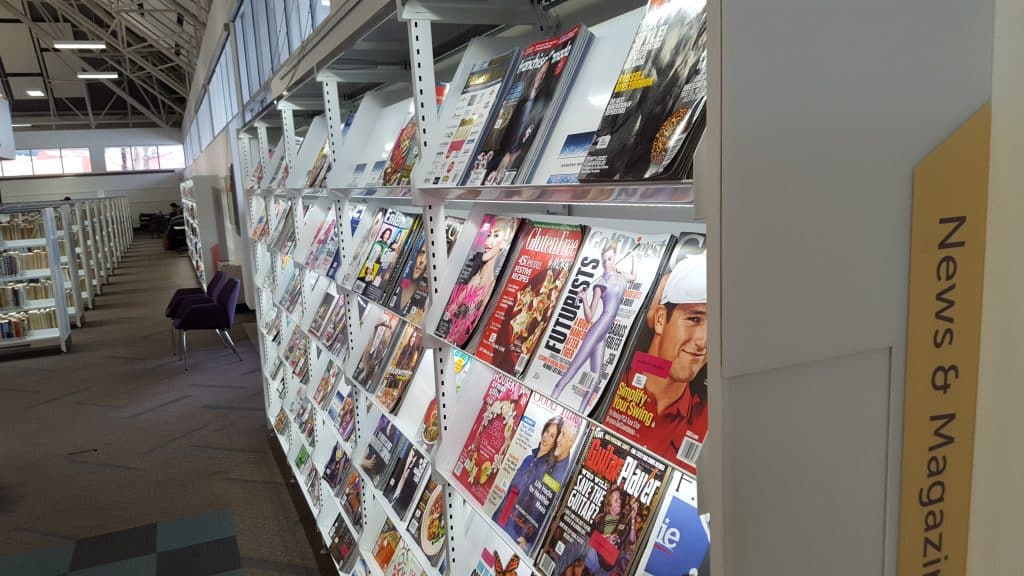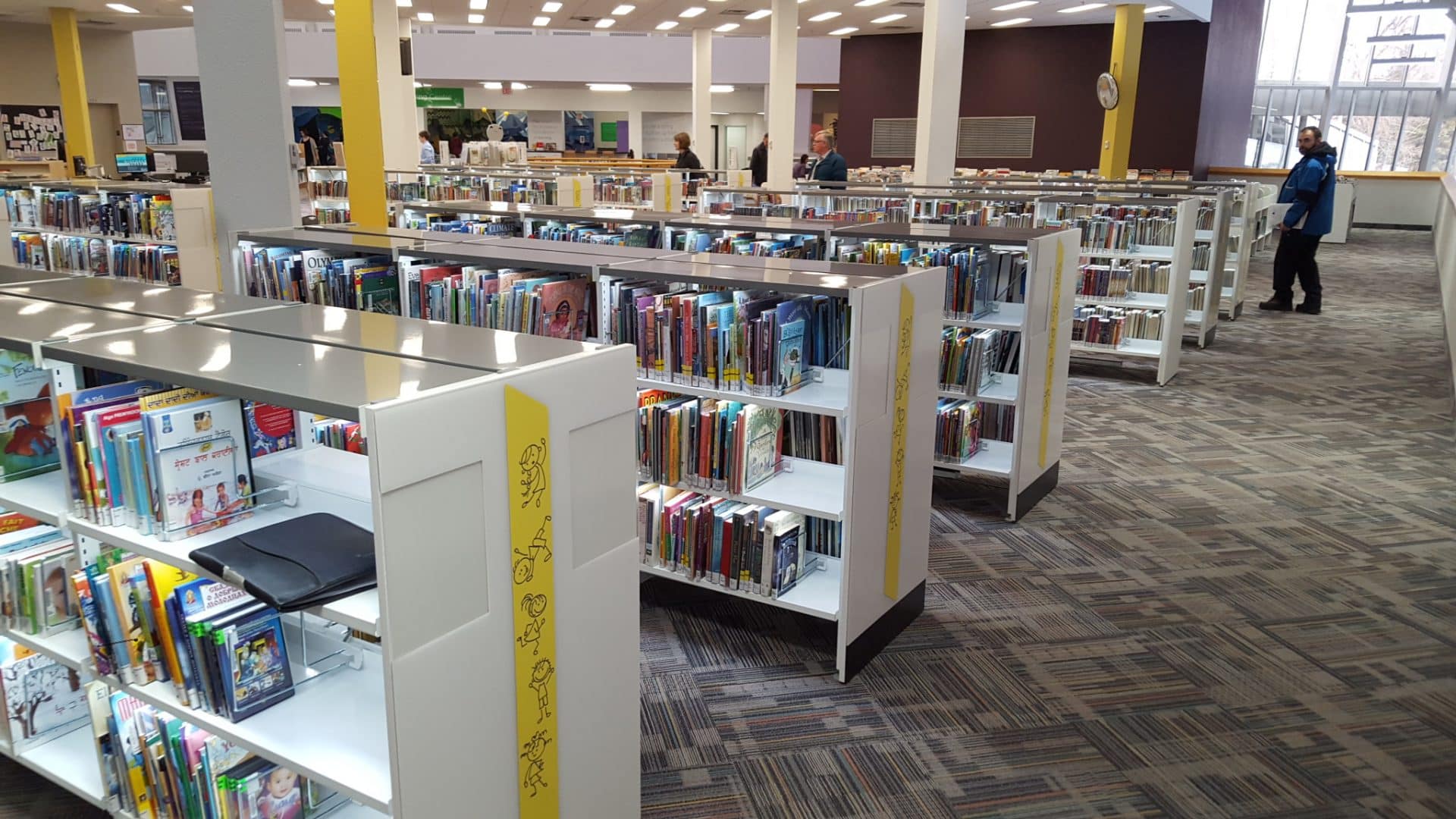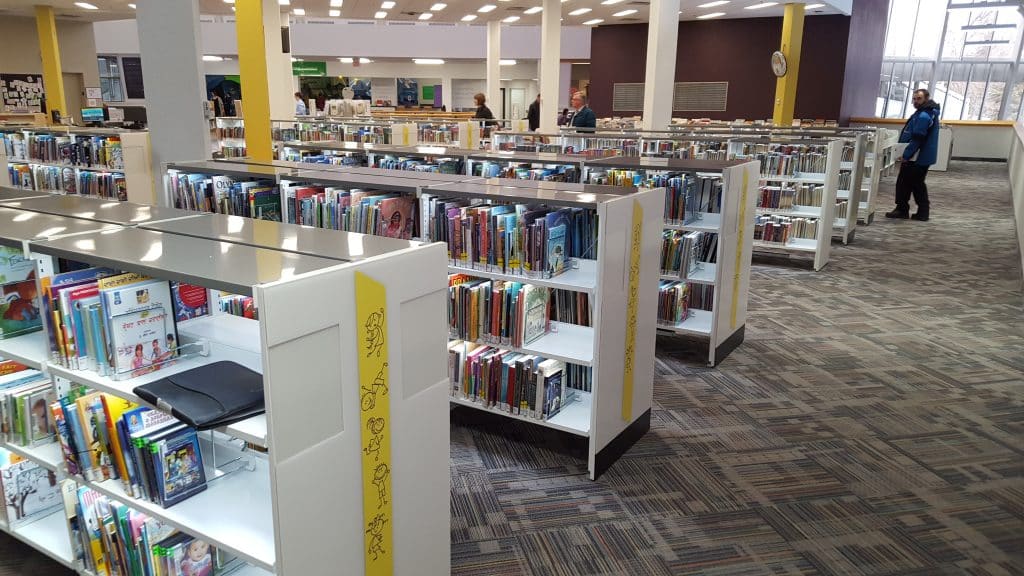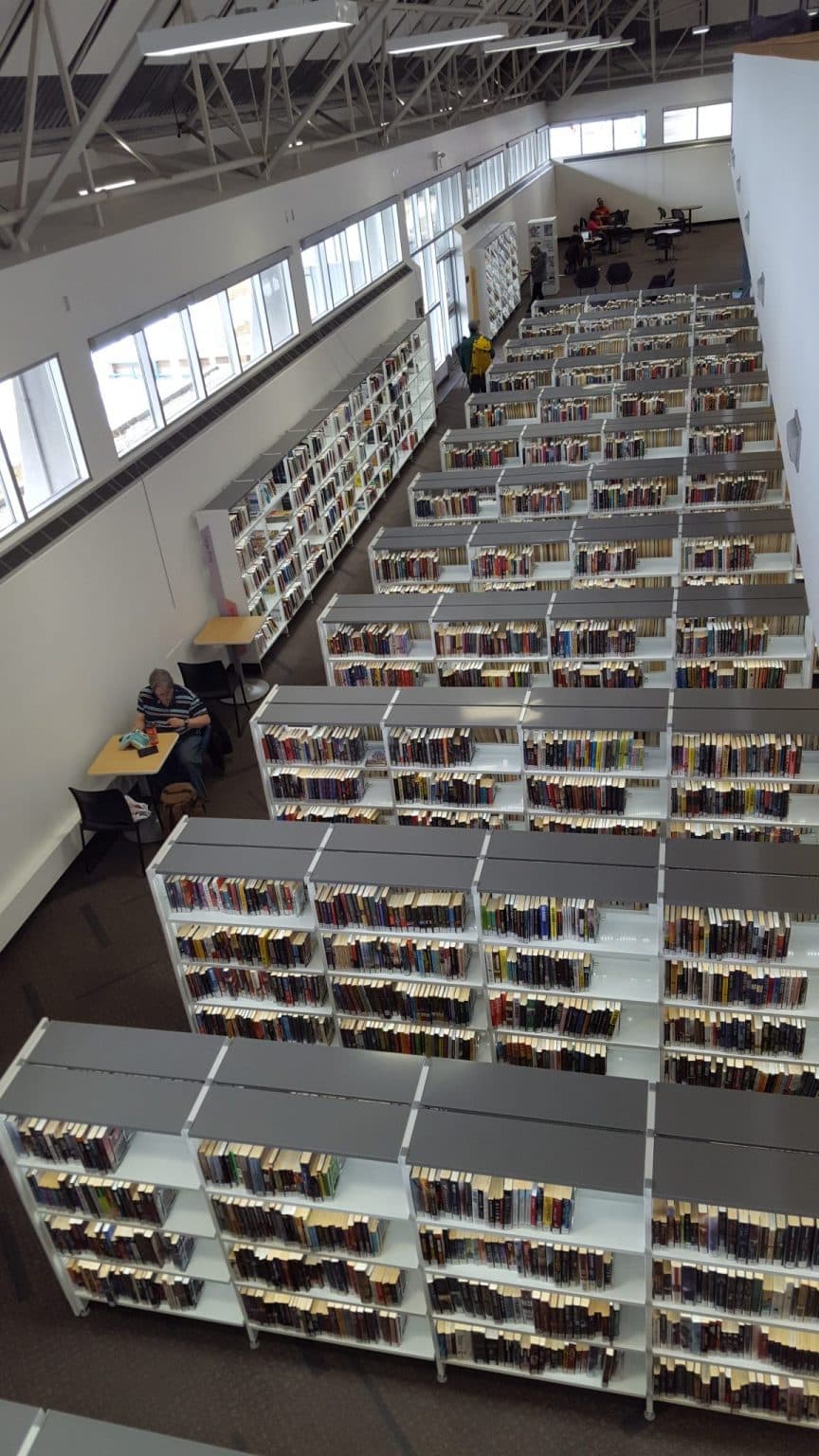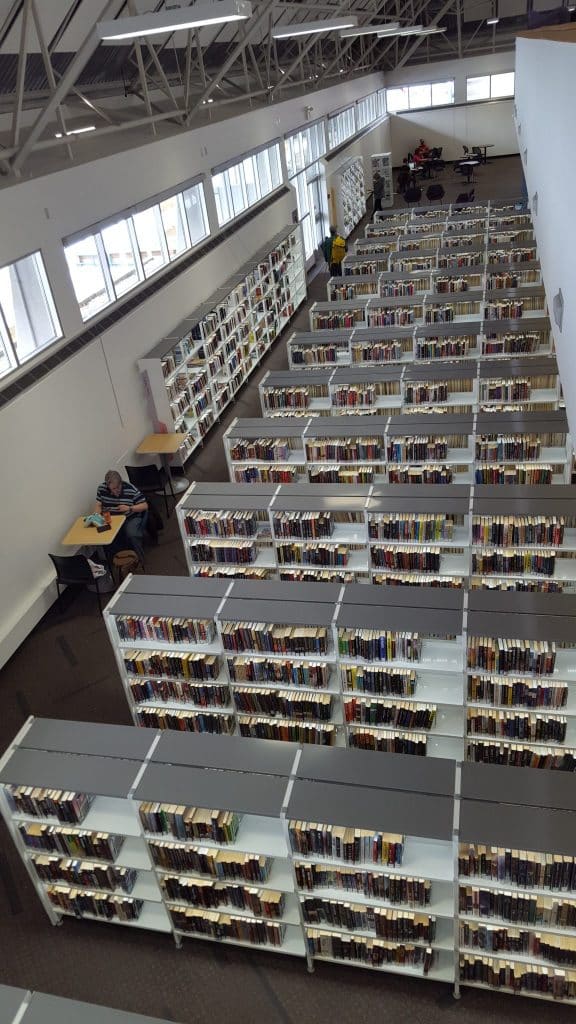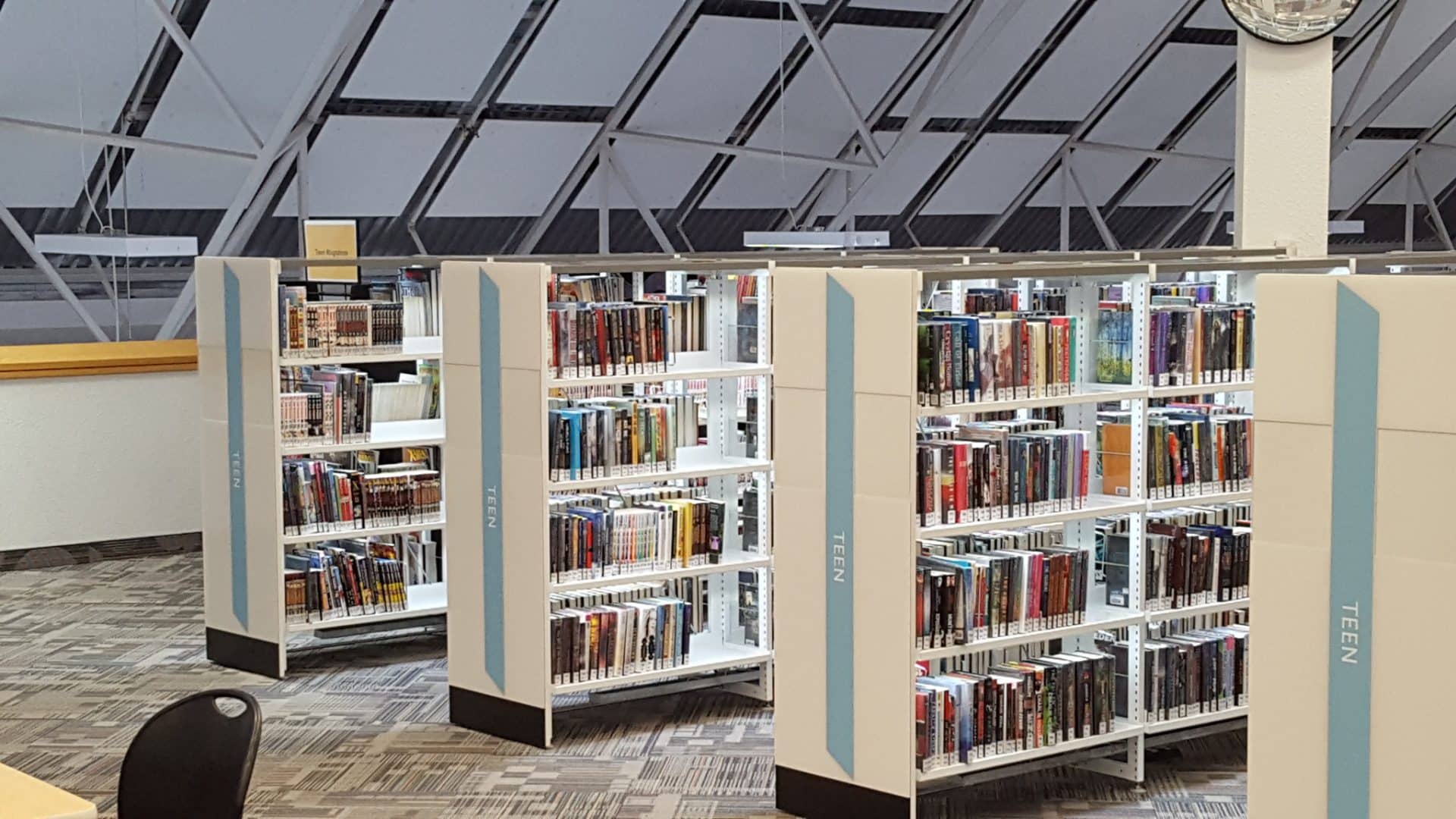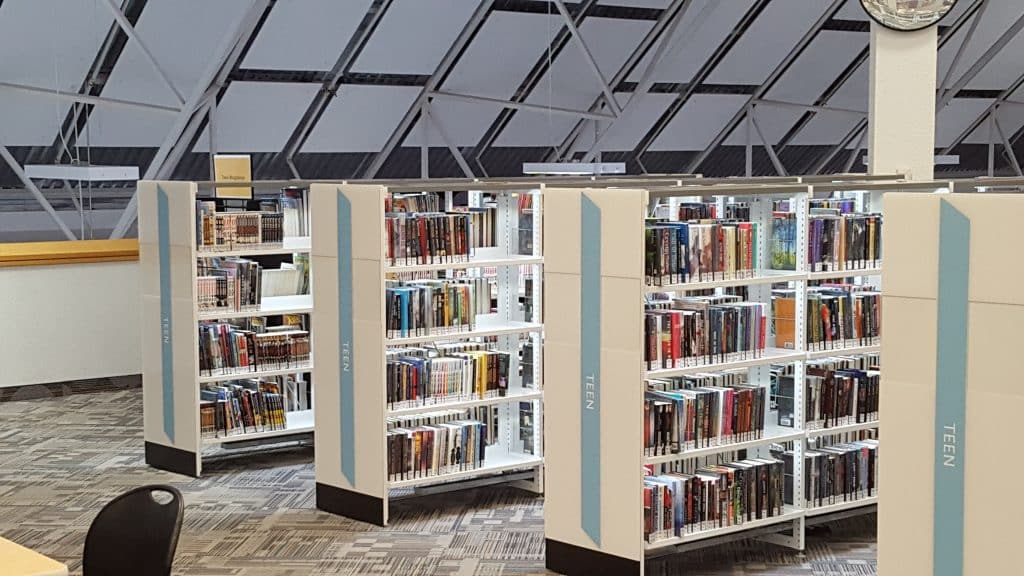 For more information on how BCI Modern Library Furniture can enhance your next renovation project, contact us today. We have many options for planning and designing your new space.