There is no doubt that today's libraries are facing a rebirth to keep up with the digital landscape. Gone are the days of quiet, dark spaces and old wooden chairs and shelving.
Pictured below (and included in this link to the 25 Modern Libraries from Around the World) is The Black Diamond Library located in Denmark. Notice the natural light flooding the atrium and adjacent rooms.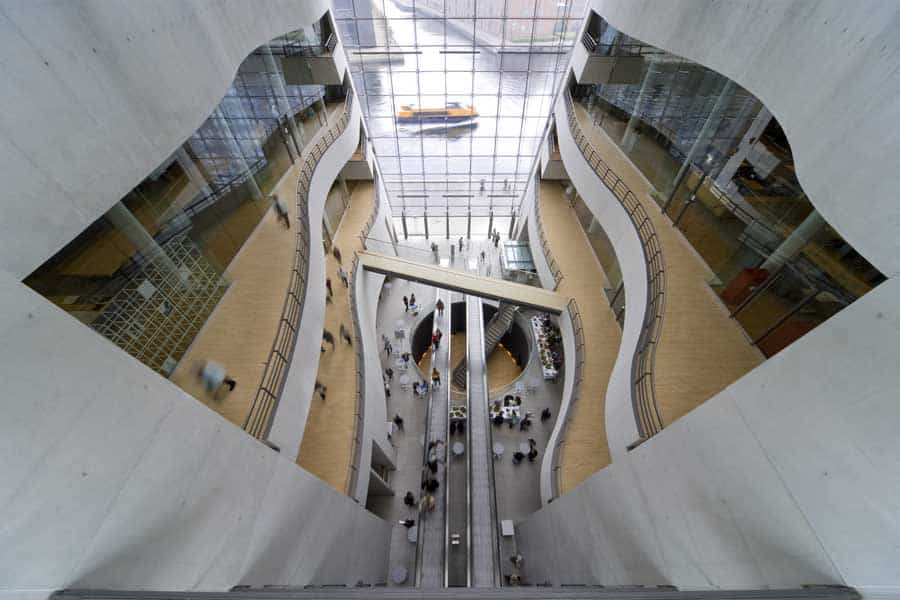 Like the photo above, as you scroll through these 25 amazing libraries, you will notice the open, airy spaces with lots of glass and colors throughout. The architectural curves in the design of not only the structure of the building, but also of the furniture, creates a contemporary and serene style. Our brains are said to react more positively towards shapes and curves versus straight lines, which can resemble sharp objects.
Whether it is a new project or a renovation to an existing library, BCI Modern Library Furniture has over 60 years of experience to make your dream a reality. Our products are designed for functionality, flexibility, comfort and allure. We partner with world-class architects to design a library for the 21st century. For more information on BCI Modern Library Furniture, contact us today. Our experts are standing by to answer all your questions.
Click here to download our product catalog