What started out in 1792 as a private institution,  the Boylston Public Library, located in Boylston, MA is nearing a huge renovation completion.  After roughly four years, Phase II of the construction is set to be finished this spring. The library currently serves over 4,300 residents in Boylston. The lack of community rooms, updates to the electrical wiring to support current technology, ADA compliance, insufficient shelving space, as well as other renovations, were a top priority for the library.
Utilizing the MHEC (Massachusetts Higher Education Consortium) purchasing contract, a great deal of time and money were saved throughout the building process.
Working with R.E. Dinneen Architects & Planners, Inc., Longo Associates, a BCI Modern Library Furniture dealer, took the lead in providing high quality and unique modern library furnishings. The products chosen were:
The shelving solved the library's problem of lack of space for materials. With its sleek contemporary design, Ratio Shelving provides functionality and a winning style, not to mention the endless color choices.
Simply Universal Reading Tables are the answer to the technology needs of today with its ability to provide electricity for computers, concealing any wiring, all while maintaining its adaptability in any setting.
Below is a sketch of the library showing more detail on the Phase II Renovation: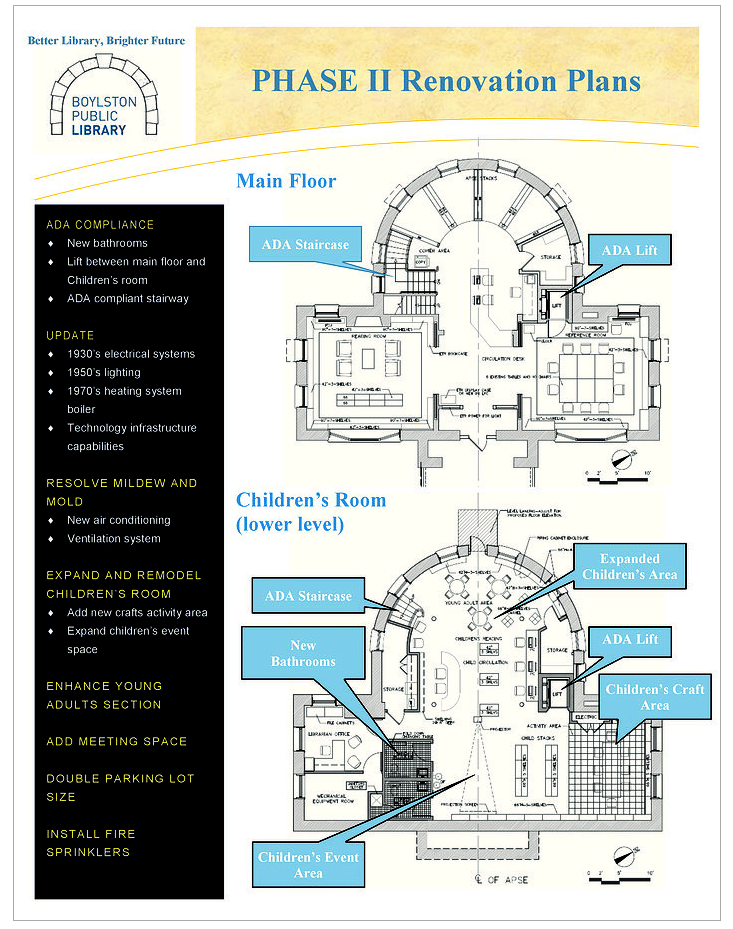 For more renovation photos, click here to be directed to the Boylston Public Library Facebook Page.
For more information on BCI Modern Library Furniture, please contact us today – we have specialists standing by to answer all your questions. Our services include design, furniture and professional installation.