The University of Colorado's Institute of Artic and Alpine Reserach (INSTAAR) serves as one of the oldest institutes. The primary goal of the institute had been on the polar and alpine regions due to their noticeable effects of global change. Over the last few decades, the institute has expanded its programs to cover environmental challenges that include local, regional and global. To meet these needs, a more modern library was needed to expand its resources. A recent renovation to the library included shelving from BCI Modern Library Furniture. BCI's 60/30 Steel Radius Shelving was chosen due to its unique flexibility and ability to withstand years of use. The 60/30 Steel Radius Shelving's modular design allows for customization and ensures the best use of space.
Project: University of Colorado INSTAAR
BCI Dealer: Improve Group – http://www.findyourbetterway.com/
Product: 60/30 Steel Radius Shelving (install picture below)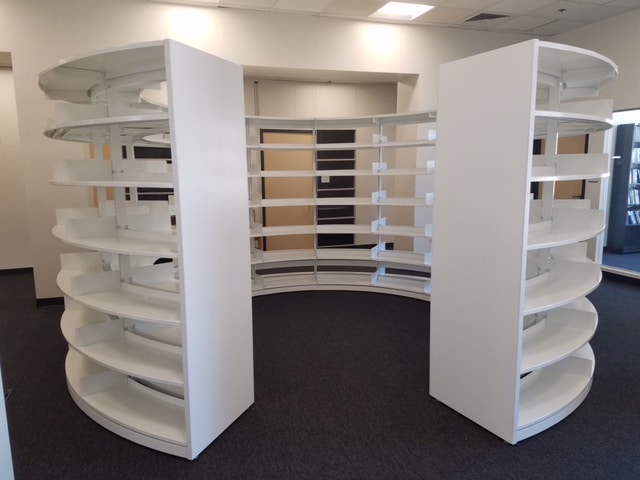 For more information on BCI Modern Library Furniture, please contact us today. We have design specialists on hand to answer all of your questions. We work with you to bring your ideas to a reality.
To view our complete line of BCI Modern Library Furniture, click here