The Saline Middle School, located in Saline, MI serves students in grades 6 thru 8. Along with other renovations to the building, the library was also redesigned.
Working with our BCI Modern Library Furniture dealer, Great Lakes Furniture Supply, the INFORM Desk System was included in the project.
The information desk in many libraries is the first point of contact. Having an aesthetically pleasing information desk in a library entry sets the stage for the experience. Available in solid wood veneer, plastic laminate or steel, the INFORM Desk System also boasts a wide variety of color options.
Below are stocks photos of the INFORM Desk System in Green or Flame Red that can really make a statement: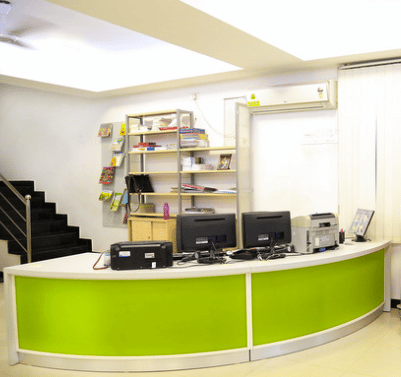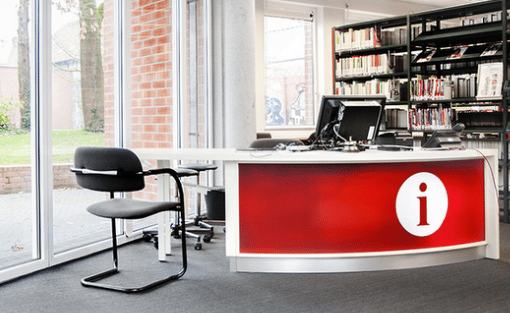 For more information on BCI Modern Library Furniture, click here to contact us today