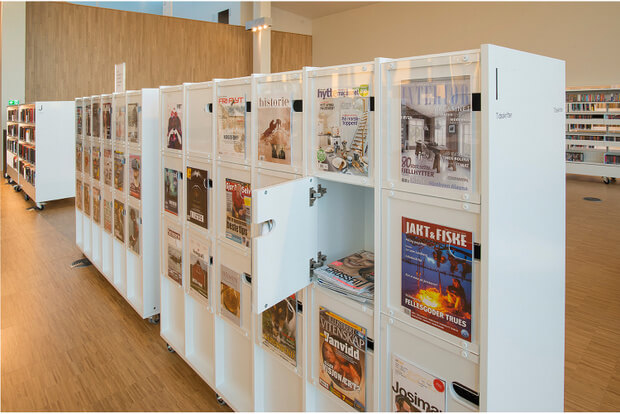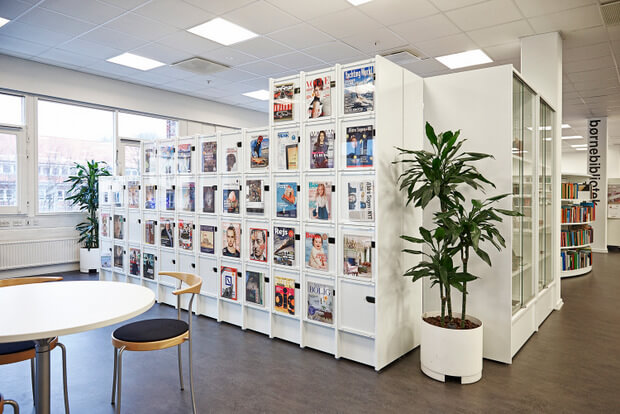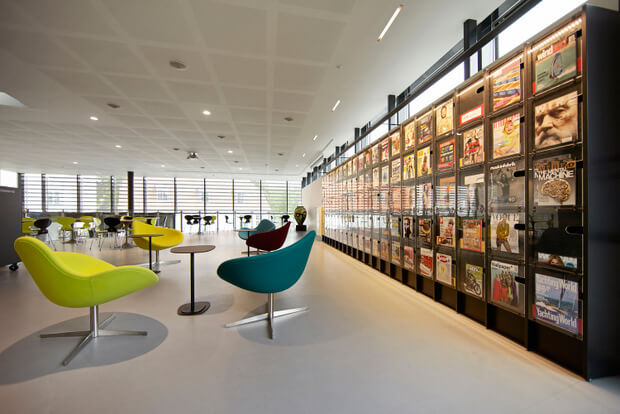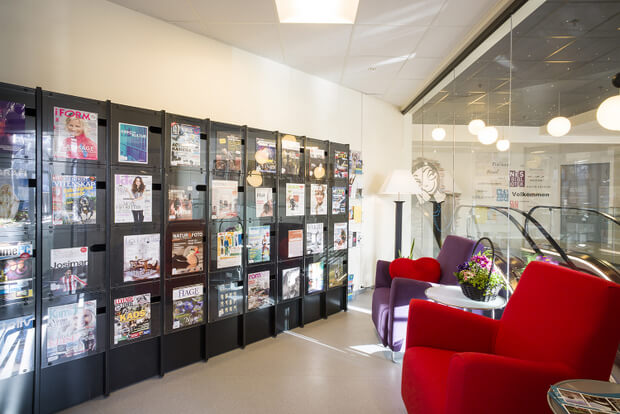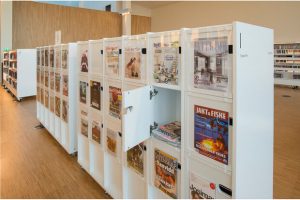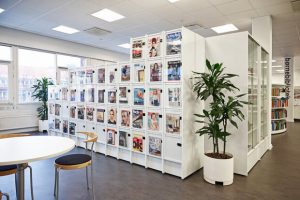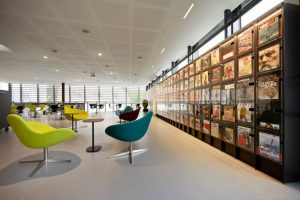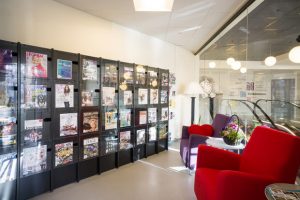 Ordrup Magazine Display
Functional storage and display of magazines!
With the acrylic display on the cabinet door, it is easy to find the specific magazine you want to read. Open the cabinet door, and you will find older versions of the magazines easily and logically stored. There is also room for vertical storage boxes inside the cabinet.
The display is available in 3 different heights:
60″H – 3 cabinets
72″H – 4 cabinets
84″H – 5 cabinets