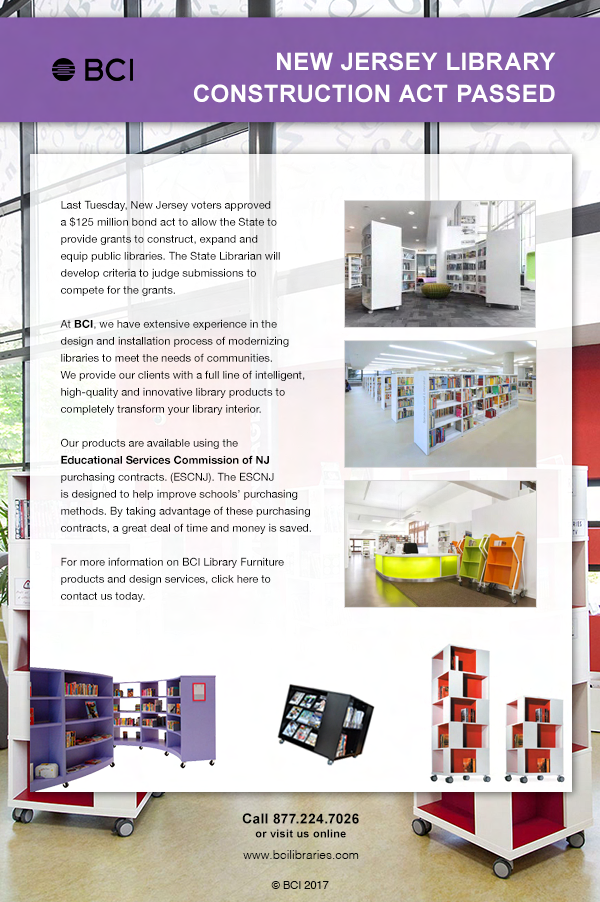 Last Tuesday, New Jersey voters approved a $125 million bond act to allow the State to provide grants to construct, expand and equip public libraries. The State Librarian will develop criteria to judge submissions to compete for the grants.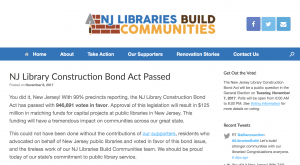 At BCI, we have extensive experience in the design and installation process of modernizing libraries to meet the needs of communities. We provide our clients with a full line of cutting-edge, high-quality and innovative library products to completely transform your library interior.
Our products are available using the Educational Services Commission of NJ purchasing contracts (ESCNJ). The ESCNJ is designed help improve purchasing power for the school environment. By taking advantage of this contract, your resources will be wisely allocated.

For more information on BCI Library Furniture  products and design services, click here to contact us today.