Duanesburg Central School District, located in Delanson, NY, approved an $18.8 million capital project in 2015 to update facilities in both the elementary and high school buildings. Part of the project includes a renovated library and media center at Duanesburg High School.
Our BCI Library Furniture dealer, Health & Equipment Corp., provided the following products for the project:
Lingo Laminate Shelving with Steel Shelves, Ratio Laminate Wall Shelving with Steel Shelves.
The architect for the project was Synthesis Architects.
Below is a product brochure for Lingo shelving: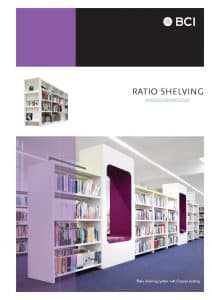 Contact us today and learn how you can make stunning transformations to your library using BCI Modern Library Furniture.