The River Dell Regional School District serves the towns of River Edge and Oradell in New Jersey. With an enrollment of approximately 578 students in grades 7-8, the middle school library was in need of some renovations. BCI Modern Library Furniture collaborated with their dealer, Longo Associates and Solutions Architecture in the furniture choices for the project. The project will be completed in the fall of 2016.
All of the products from BCI were purchased under the ESCNJ Purchasing Contract  which is designed to offset costs, while providing the highest of quality.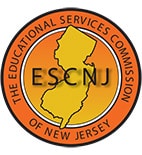 Project: River Dell Middle School
Location: River Edge, NJ
Architect: Solutions Architecture
BCI Dealer: Longo Associates
Products used the the renovation project included: 60/30 Steel Radius Shelving with London End Panels and Canopy Tops, Opal Shelving with Perforated Steel End Panels and Canopy Tops, INFORM Desk System
BCI Modern Library Furniture provides an array of options for any new or renovation project offering solutions for any setting.
For more information on how we can assist you, contact us today