The Calgary Public Library system encompasses 18 branches. Recently the Nose Hill and Quarry Park branch libraries have been undergoing renovations.
Assisting in these two renovations is BCI Modern Library Furniture. BCI's large selection of highly constructed, modern furniture is designed for today's libraries. As more libraries enter a phase of not being just a place to check out books, they are also gathering places for learning and socializing and require modifications to address these needs. BCI's furniture offers functionality and practicality for any library setting.
The Nose Hill branch has been going through an extensive three phase renovation project. The final phase of the project is set for completion in late September. Some of the highlights of the new library will include:
A new modern children's area
New shelving systems with lighting
A new design with more areas for quiet study
Extra seating for reading, working together and studying
And More!
The Quarry Park branch is part of a much bigger project – the Quarry Park Recreational Facility. This 94,000 square foot facility will house the new 9,000 square foot library. Other amenities of the facility include:
Fitness Center
Running Track
Day Care
Food Services
Meeting rooms
Classrooms
Multi-purpose rooms
BCI Dealer: HBI
Products: Double Faced Opal Shelving, Single Faced Opal Shelving, 60/30 Steel Radius Shelving, Picture Book Browsers with Casters, Ordrup Magazine Display
Below are some pre-completion photos of the shelving: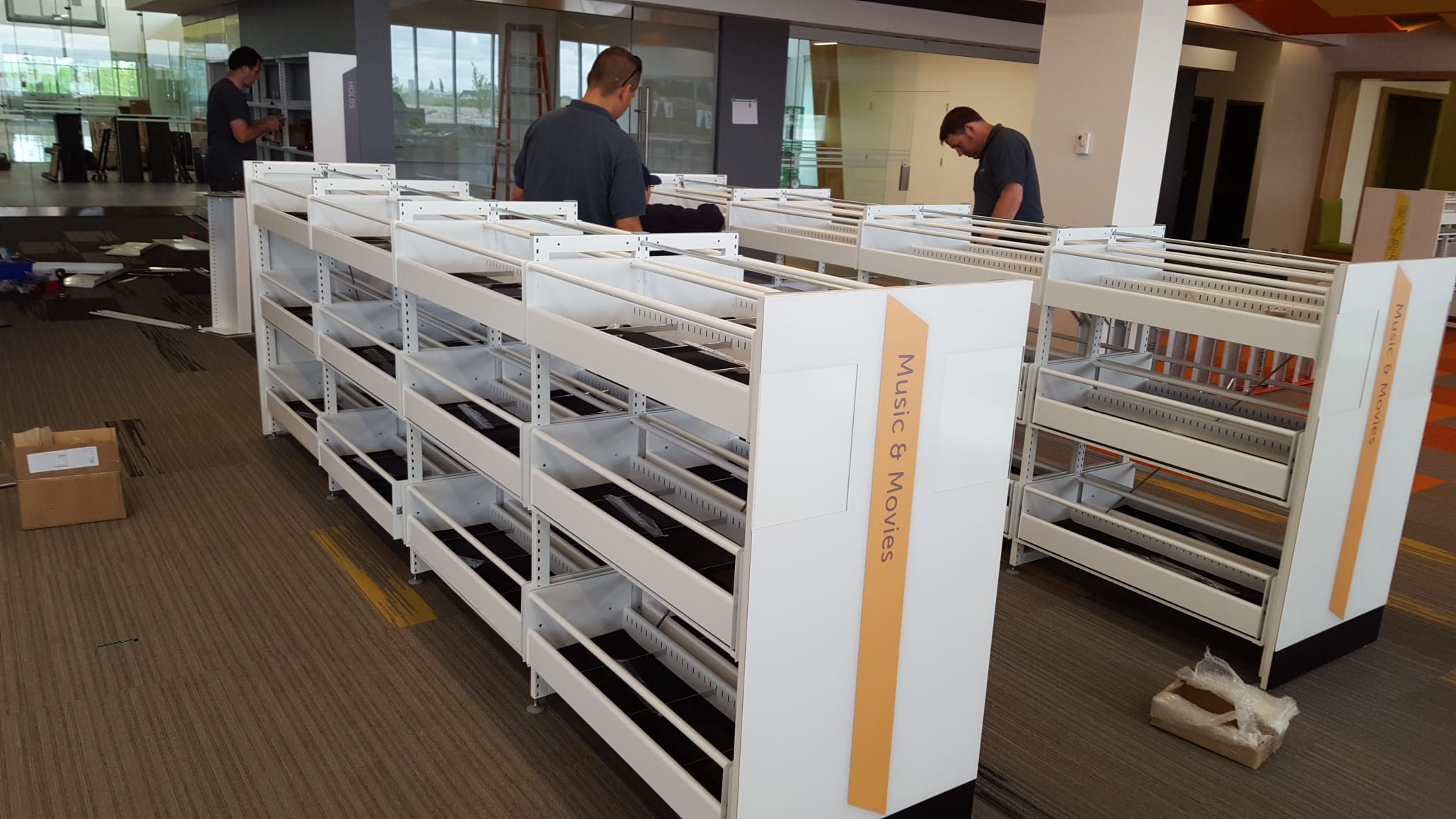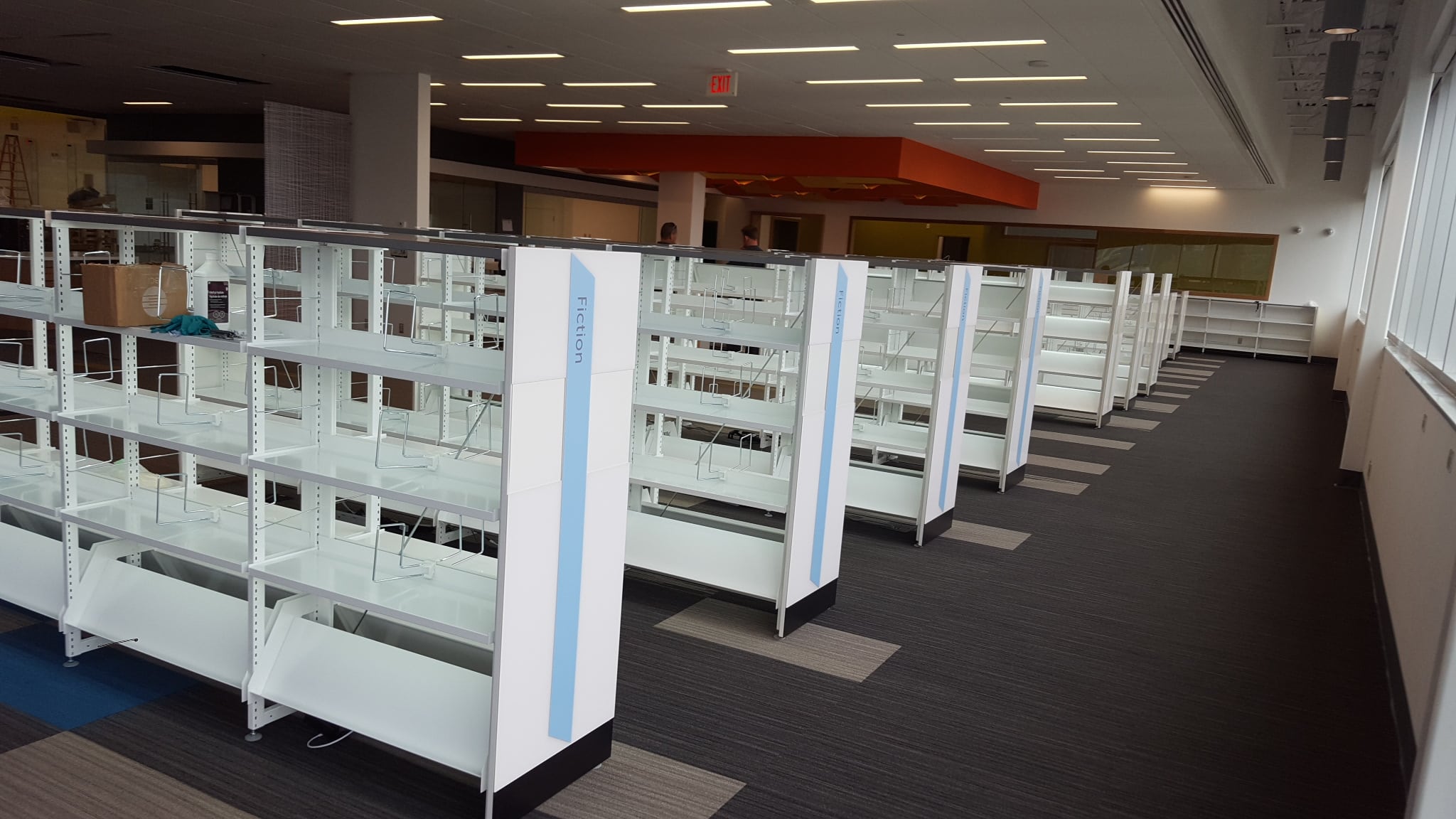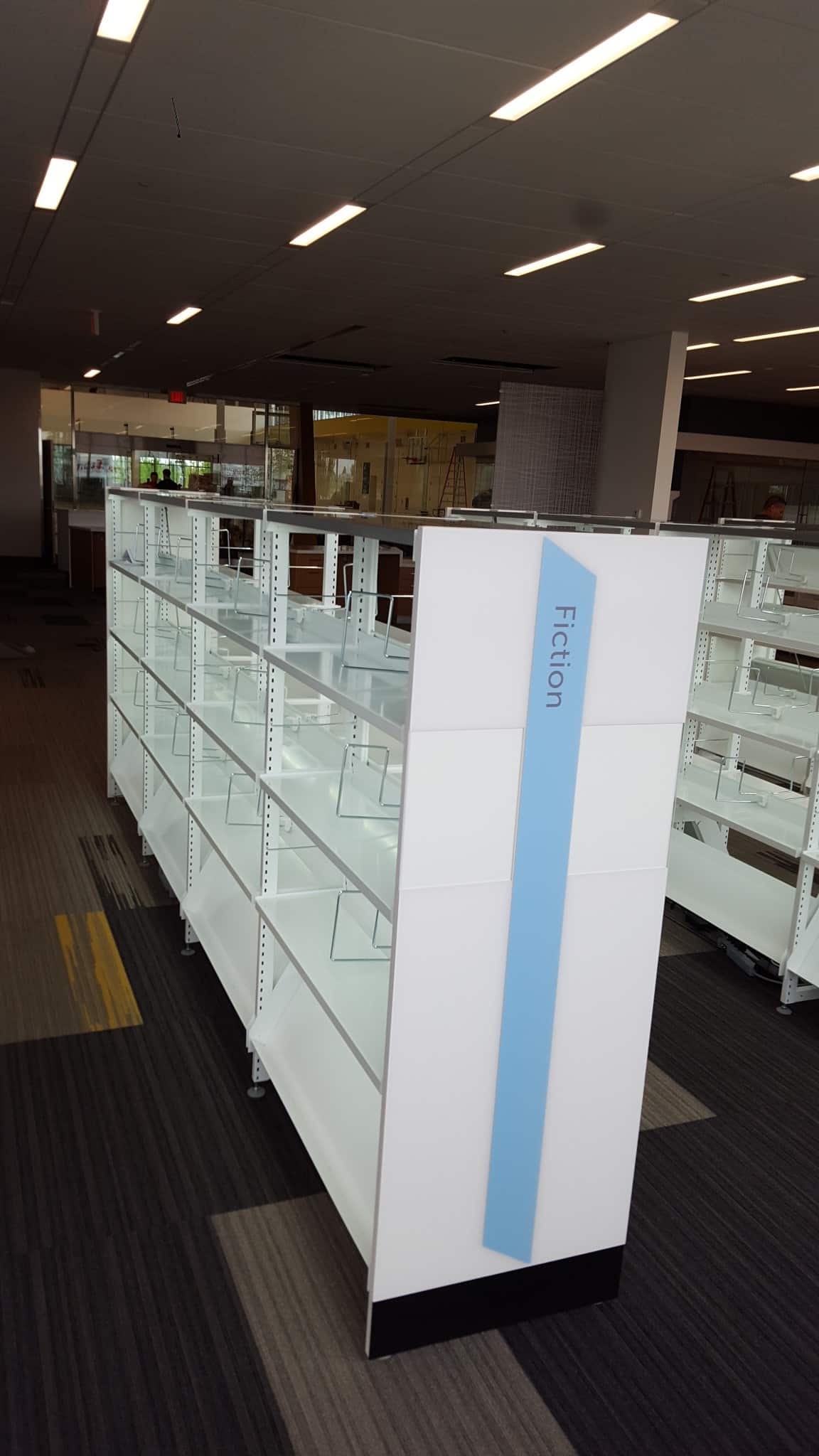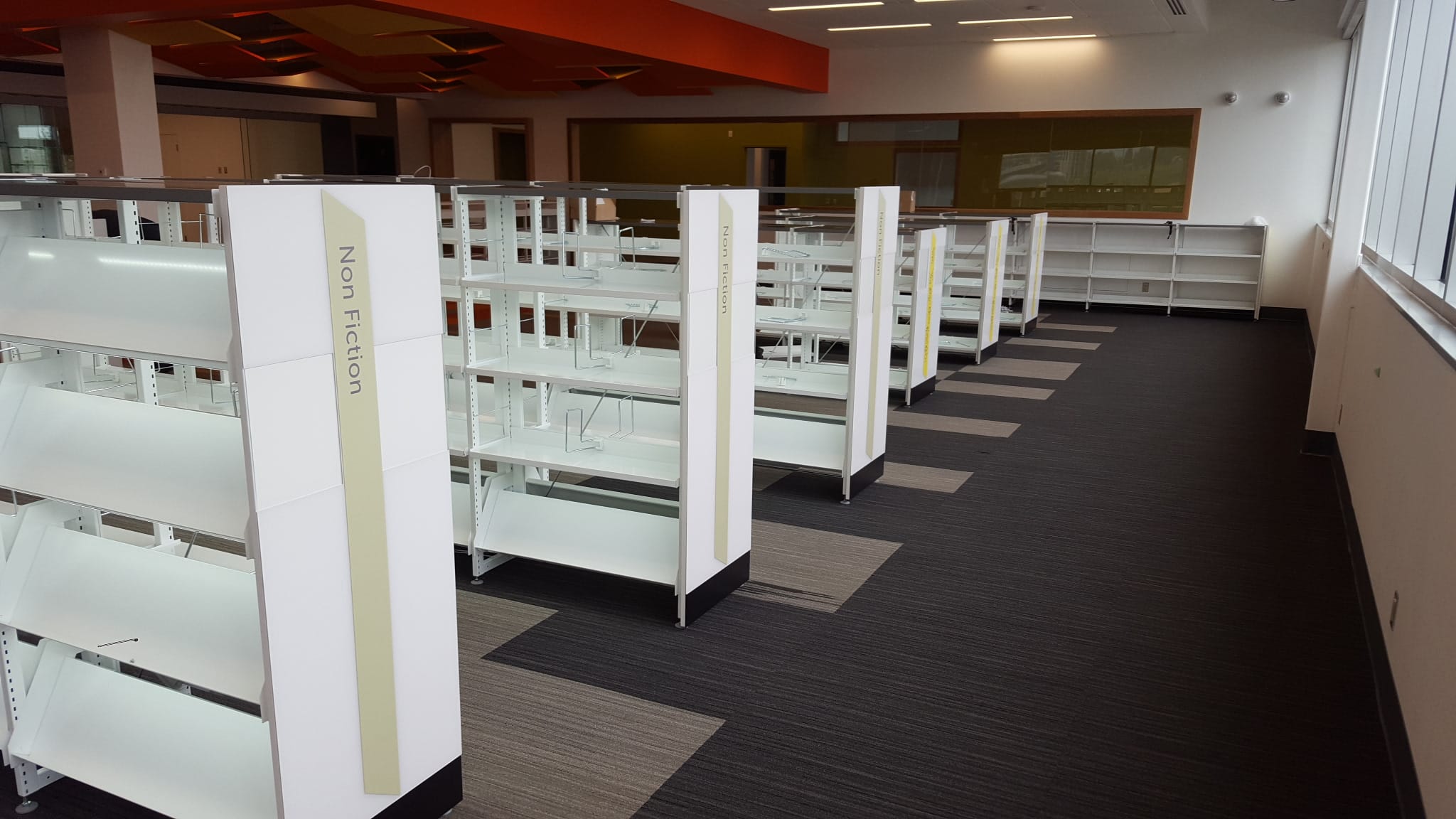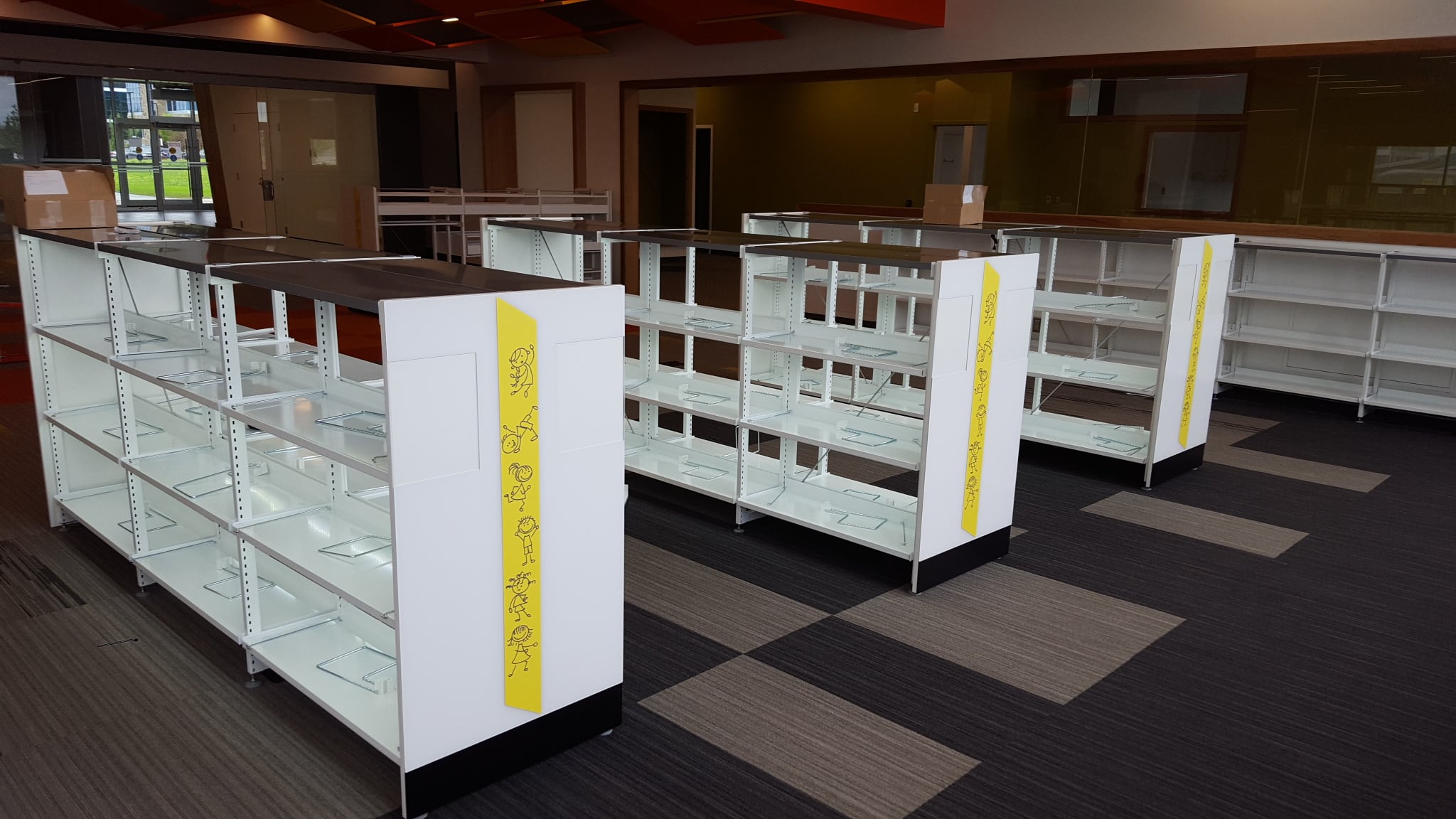 Check back for final installation photos!
Click here to read more abut the Quarry Park Recreational Facility
For more information on BCI Modern Library Furniture, contact us today