As a follow-up to our July 19th news post, the River Dell Middle School Library renovation project is approaching completion! We have some 'sneak preview' photos we want to share. The choice of color featuring vibrant yellow and turquoise really give this library a polished look and feel. BCI Modern Library Furniture has many styles, colors and finishes to choose from.
Products used: 60/30 Steel Radius Shelving with London End Panels and Canopy Tops, Opal Shelving with Perforated Steel End Panels and Canopy Tops, INFORM Desk System
Stay tuned for the finished product photos!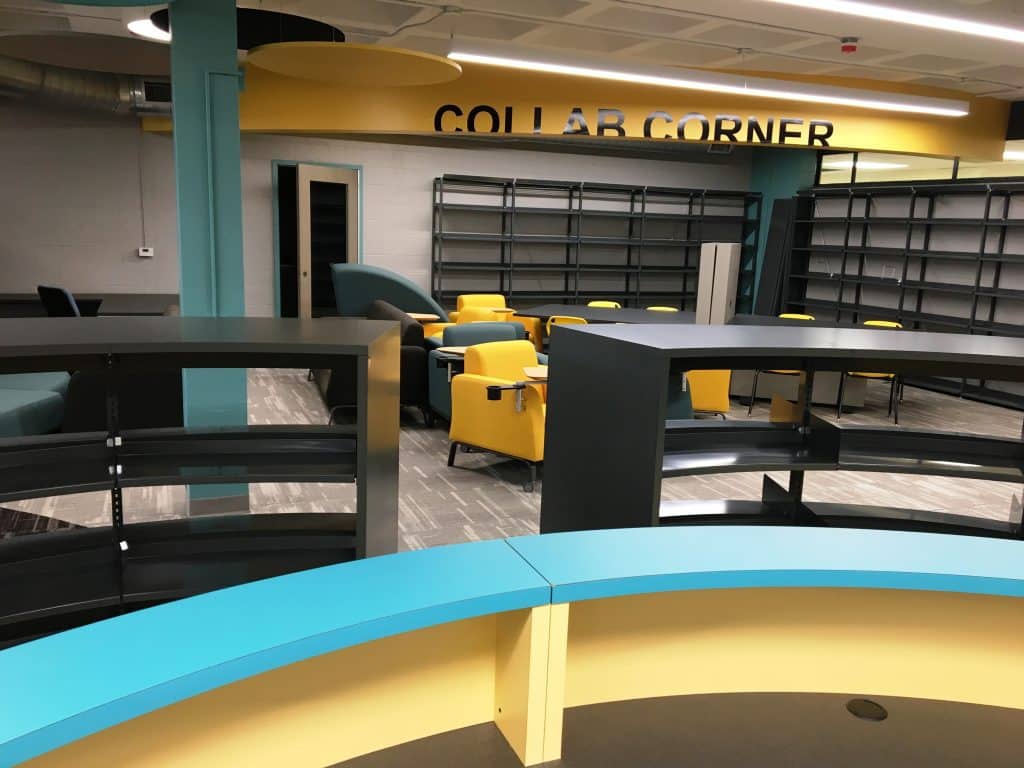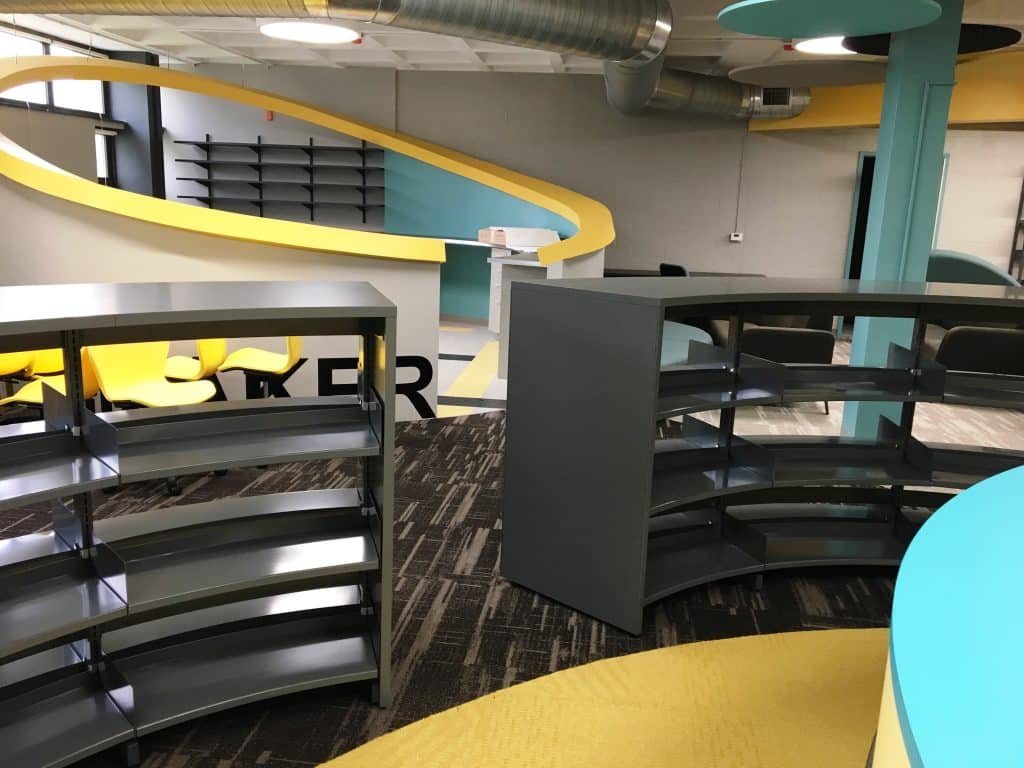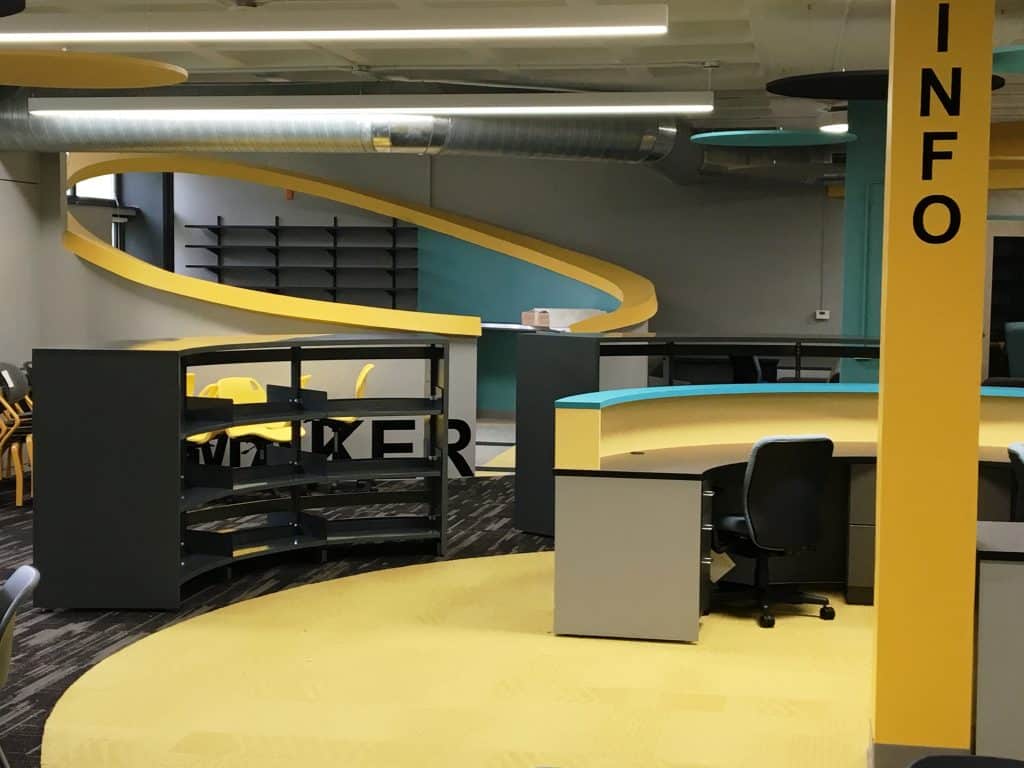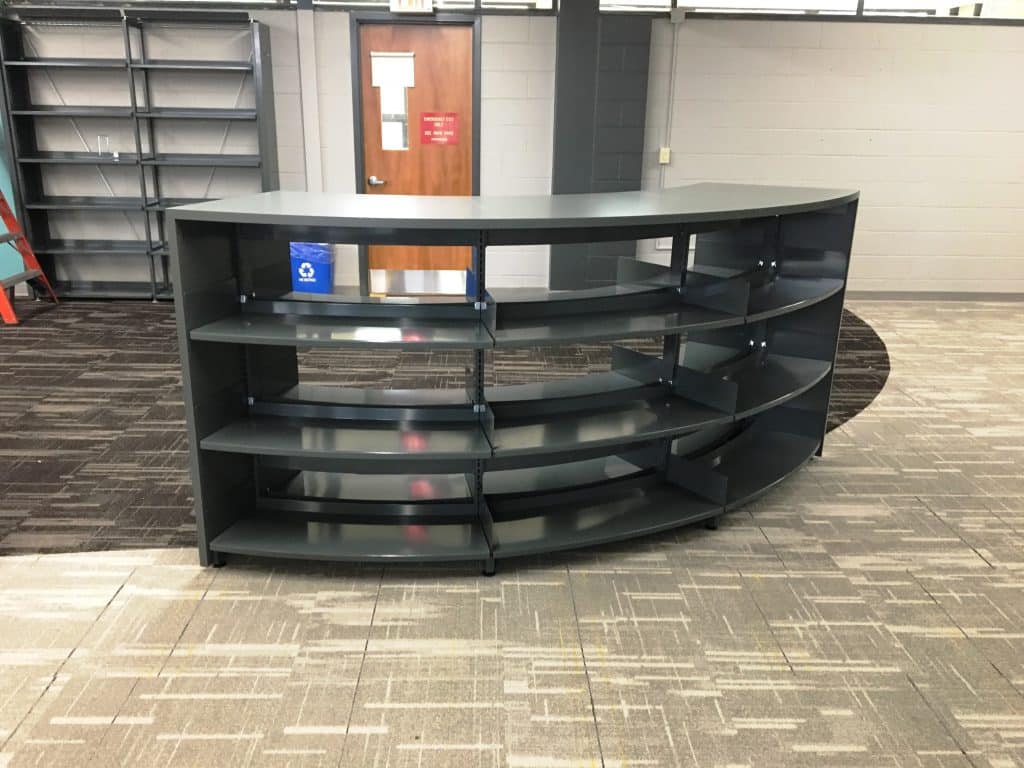 For more information on how BCI Modern Library Furniture can renovate your school library, contact us today.