Back on August 10, 2016 ground was formally broken for the new Five Forks Branch Library, part of the Greenville County Public Library System, located in Simpsonville, SC. This $8.5M building will include collaborative meeting spaces for public use and group study, a quiet reading room, as well as a learning area for children. The building will be roughly 28,000 square feet and is planned to open in the fall of 2017.
Our dealer, PMC Commercial Interiors, is providing the following products:
Below are stock photos of the products being used in this project. The photos show the many different options available in the circulation/counter systems line of BCI Modern Library Furniture.
Below is a sketch of the proposed library: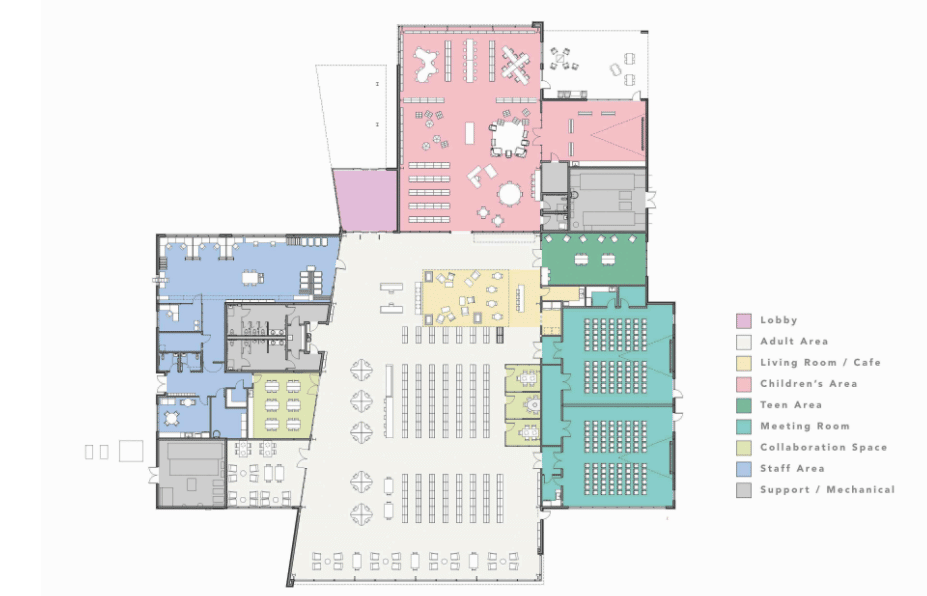 To view photos of the project, visit the Greenville County Library System's website by clicking here
Click here to read about the project in the Greenville Journal
For  more information on BCI Modern Library Furniture, click here to contact us today
For a complete catalog of all our products, click here