The Mountain View Elementary School is part of the Mount Olive School District, located in Flanders, NJ. With approximately 500 students, the school houses grades K-5.
A library renovation was needed and on September 19, 2017 during Back to School Night, the newly restored library formally opened.
BCI Modern Library Furniture's dealer, Longo Associates, worked with the AIA firm Gianforcaro Architects-Engineers-Planners, and supplied the following products:
Lingo Laminate Mobile Shelving System, Lingo Laminate Wall Shelving, INFORM Counter System, Pause Pouf Library Seating, Hugo Library Seating
Below are pictures of the completed library (courtesy of "In the News"):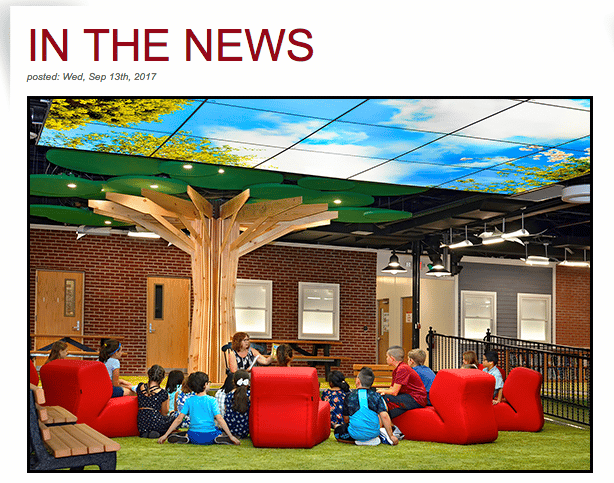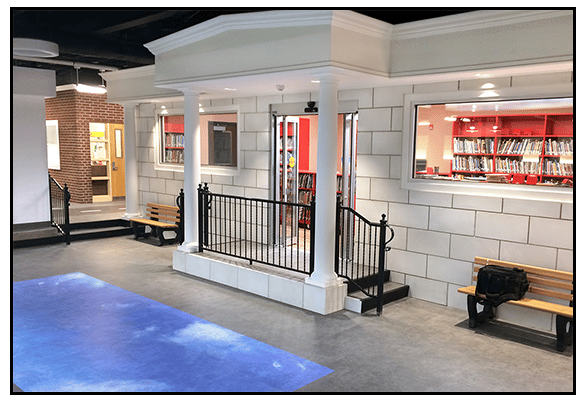 The new library was designed around the theme of an "Urban Park", complete with a 'wooden tree of knowledge', park benches, picnic tables, and more.
The furniture was purchased using the Educational Services Commission of NJ (ESCNJ). The ESCNJ is designed to help schools make purchases without having to research the quality and pricing. By taking advantage of these purchasing contracts, a great deal of time and money is saved.
Click here to view Mountain View News "In the News" article featuring the new library.
To download our product brochures, please click on the links below:
Lingo Shelving System Brochure
Inform Counter System Brochure
BCI Softline Pause Pouf Brochure
BCI Softline Hugo Chair Brochure
Check back for more pictures!
For more information, contact us today — let BCI Modern Library Furniture enhance your project!