The Suncrest Elementary School's new site is scheduled to open in early 2017. The new building, located in Morgantown, WV, will house 550 students in Pre-K through 5th grade. One of the many features of the new school will be a 5,000 square foot media center. BCI Modern Library Furniture has been chosen for the project.
The product selected is the Concertina Desk System. This circulation desk system, with its adjustable-height option and standard modular components, is essential to ADA compliance. The Concertina Desk System is available in a multitude of colors and finishes making it a perfect choice for any library setting.
Pictured below is a stock photo of the Concertina Desk System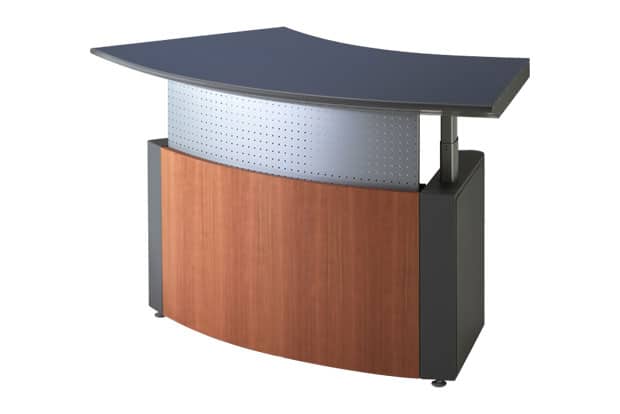 BCI Dealer: Tom Sexton Associates – http://www.tomsextonfurniture.com/
Click here to read more about the project
BCI Modern Library Furniture has been providing solutions for school libraries for well over 60 years and is considered a global leader in this industry.
Contact us today for a free no-obligation consultation on how we can help you design a new modern library.