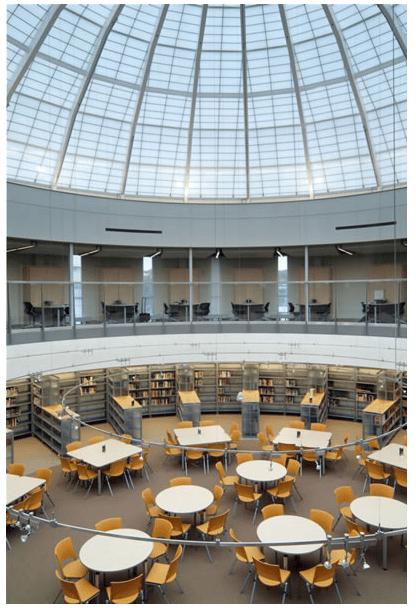 Remembering this Amazing Project on Throwback Thursday with BCI
Posted by Tracy Lenok in
News
Project: The Academy of Information Technology and Engineering
This Throwback Thursday post goes way, way back to 2007! We teamed up with the architectural group Fuller & D'Angelo P.C. to provide some shelving for the new library.
The Academy of Information Technology and Engineering (AITE), located in Stamford, CT, is a college preparatory public magnet high school. The school serves the special interest of students in all facets of technology and the essentials of architecture and engineering. After three years of planning and construction, a new building opened in 2007 with a very futuristic look. The school's own architecture and engineering students helped in the collaborative effort of the design.
To compliment this innovative building design, the Architect chose BCI Modern Library Furniture to provide the Opal Shelving System. This shelving system offers Opalescent tempered glass end panels‡ with unique perforated steel components ‡for a modern look that fits this new building.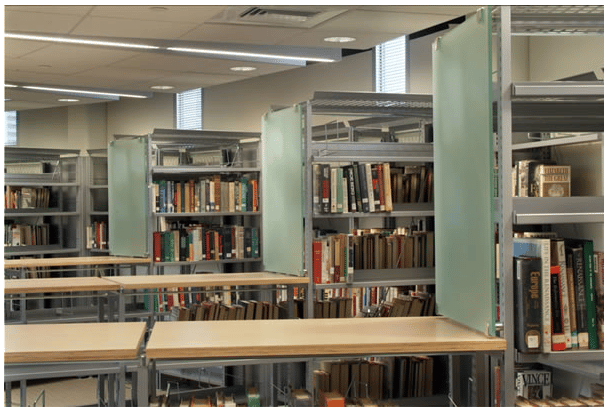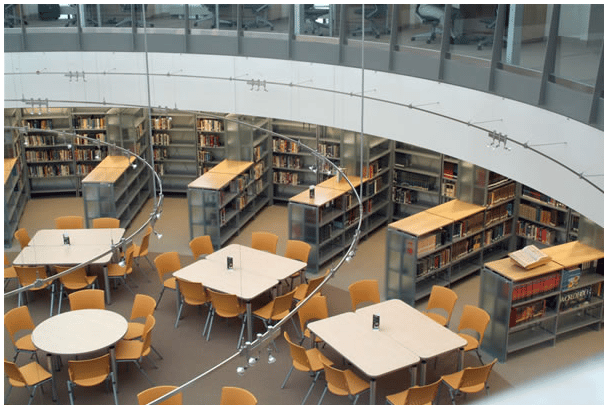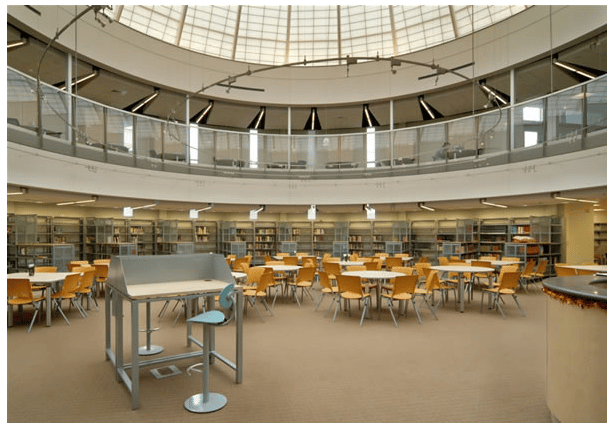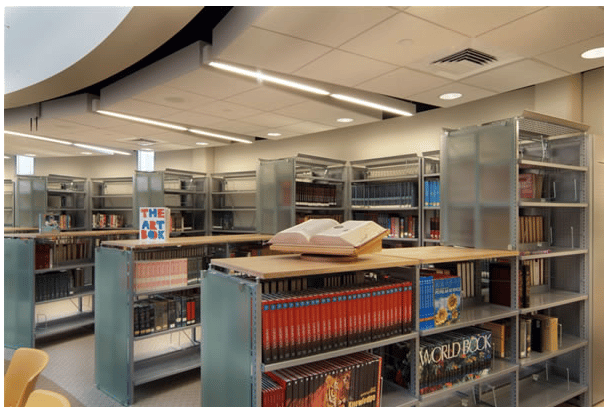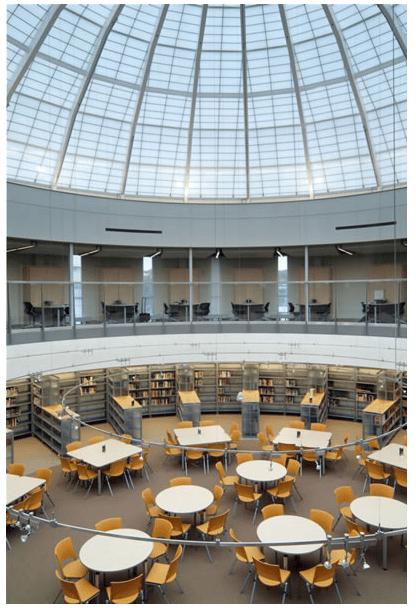 Photos By: "© Amiaga Photographers, Inc., 2007" http://www.amiaga.com/
For more information on BCI Modern Library Furniture, contact us today