Book Trolleys & Returns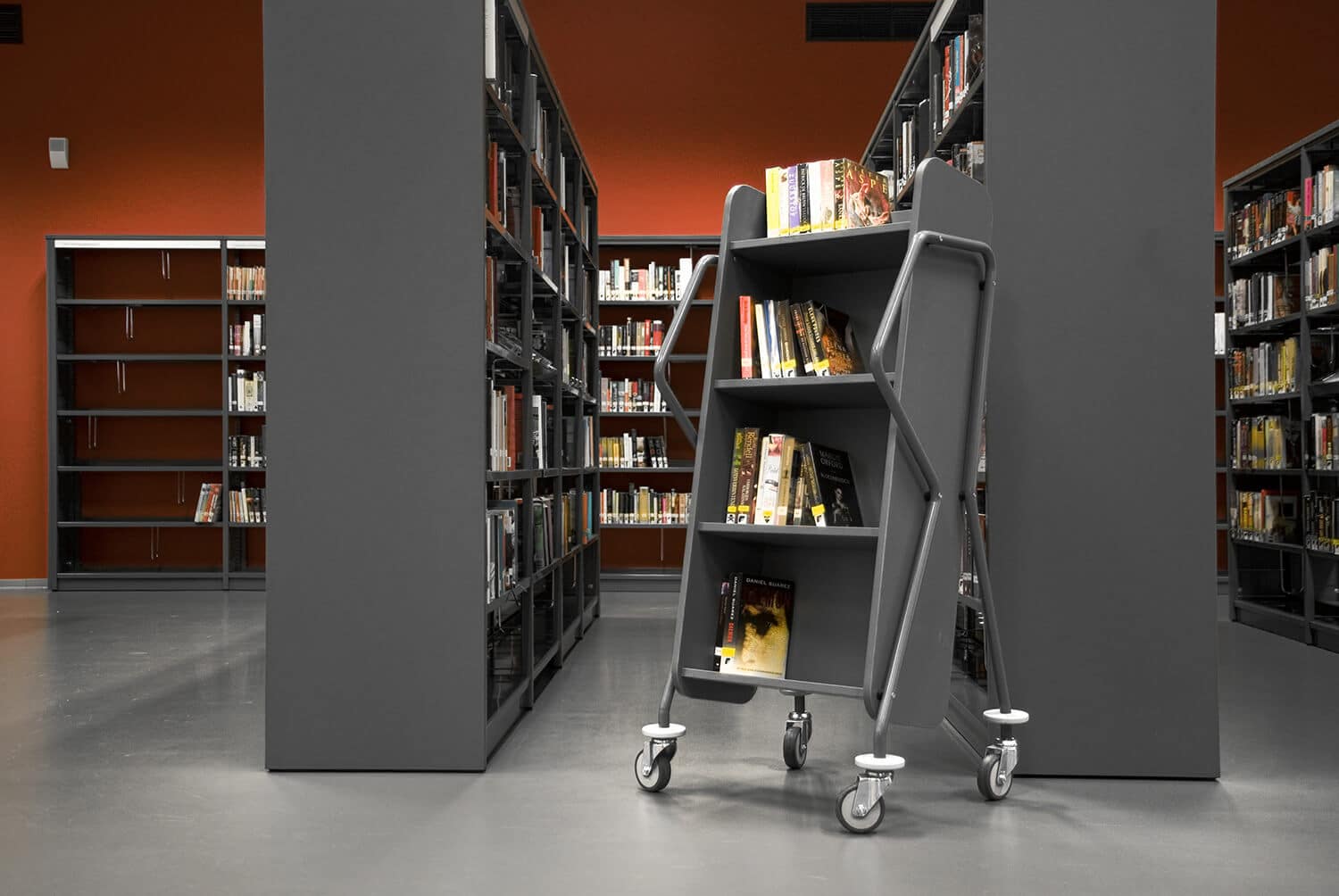 ---
Home › Products › Book Trolleys and Returns› Crossrunner Book Trolley
View
---
Home › Products › Book Trolleys and Returns› WR-1Book Return
View
---
Home › Products ›Book Trolleys and Returns› Halland Book Trolley
View
Book Trolleys and Returns
There are several different kinds of single-sided trolleys to suit a wide range of needs. Both single-sided and double-sided trolleys can be made of several different types of wood, steel, laminate, or plastic. They are also available in many different colors, making it easier than ever to choose trolleys that match your library's current décor.
Get Our New Product Catalog
View the full collection of products and solutions for the modern library.
Contact Us