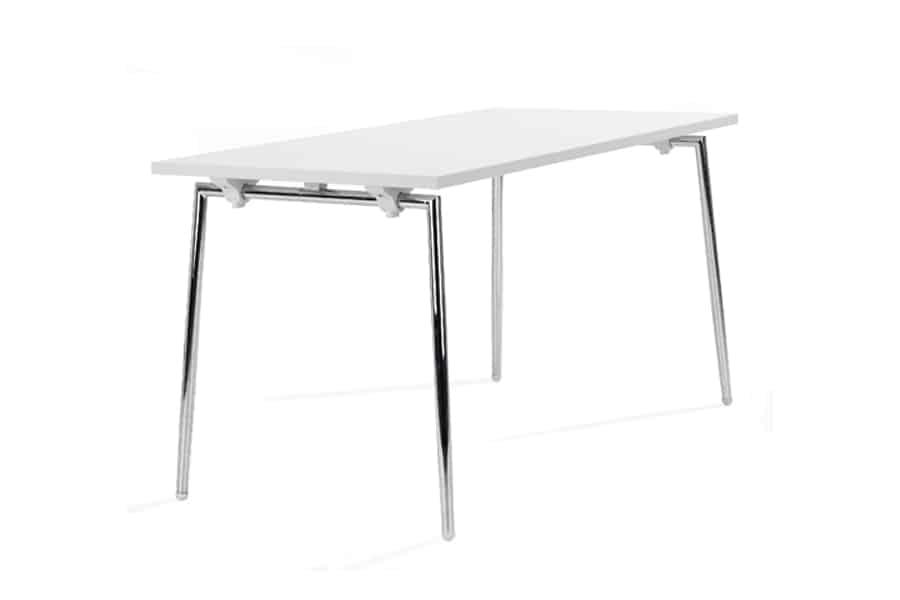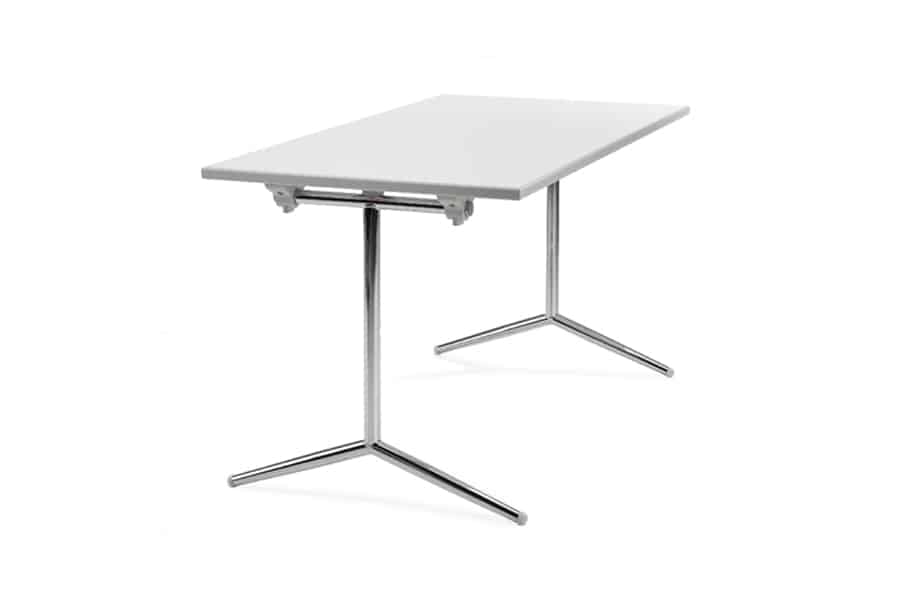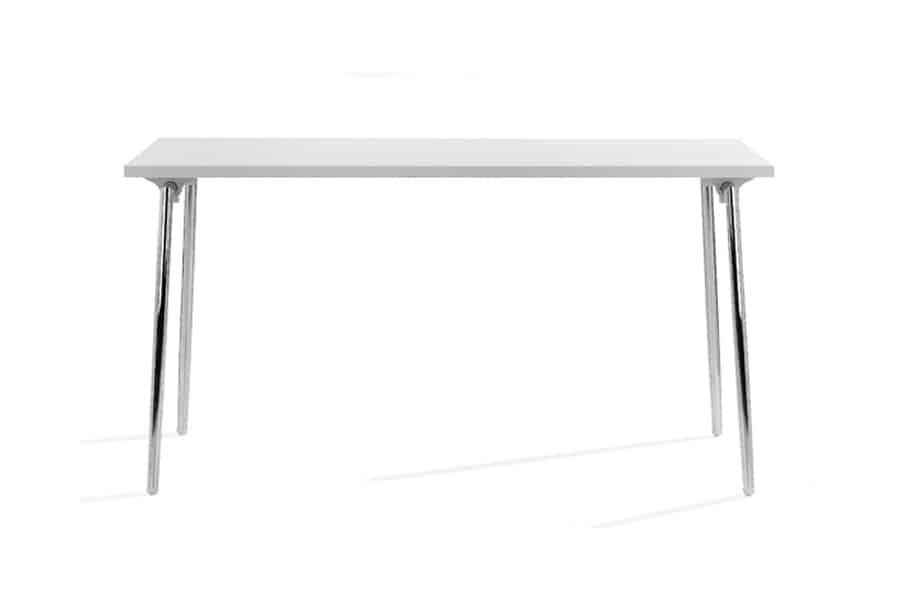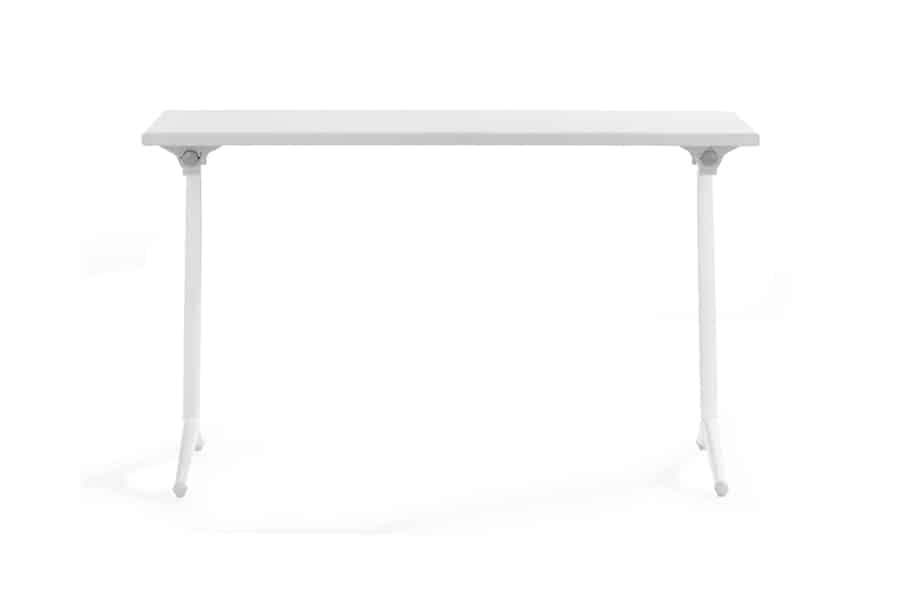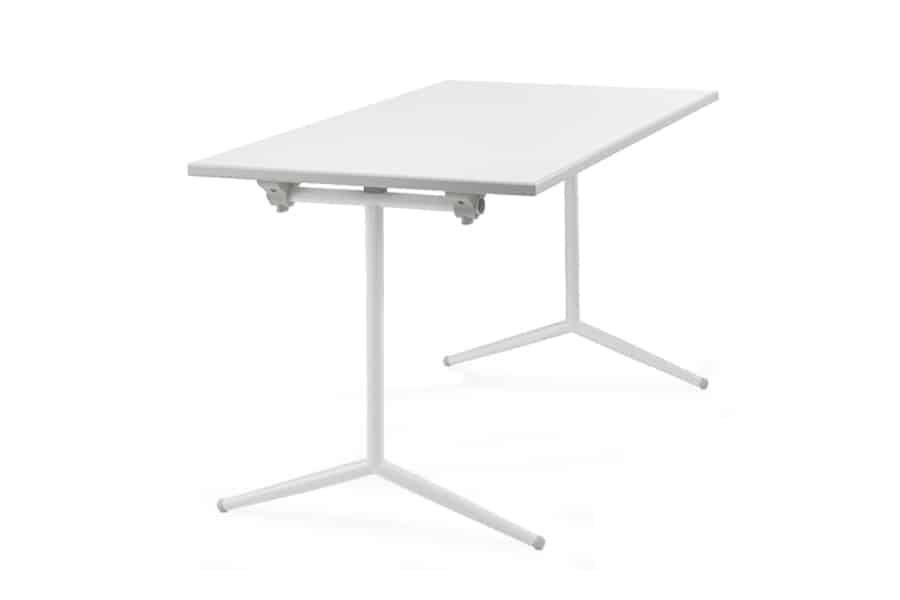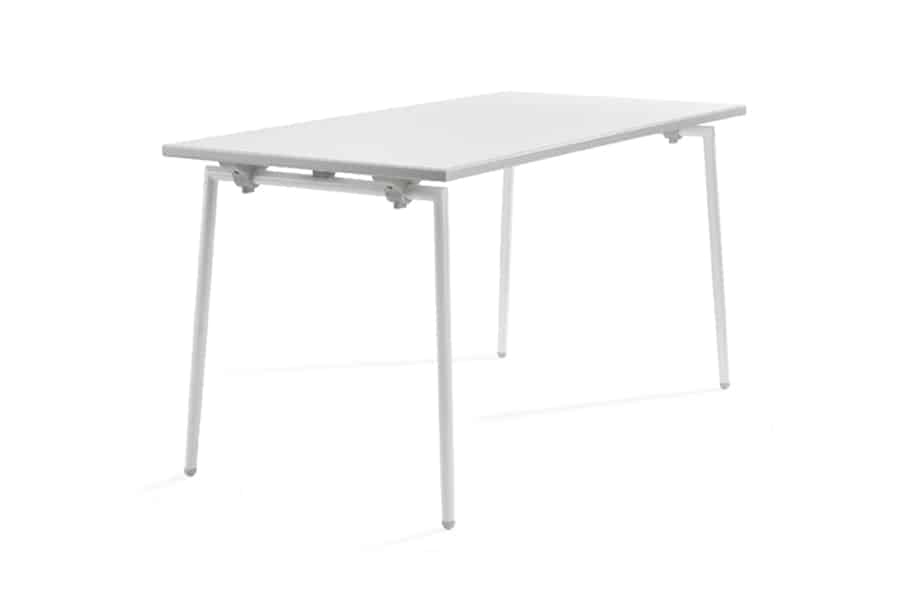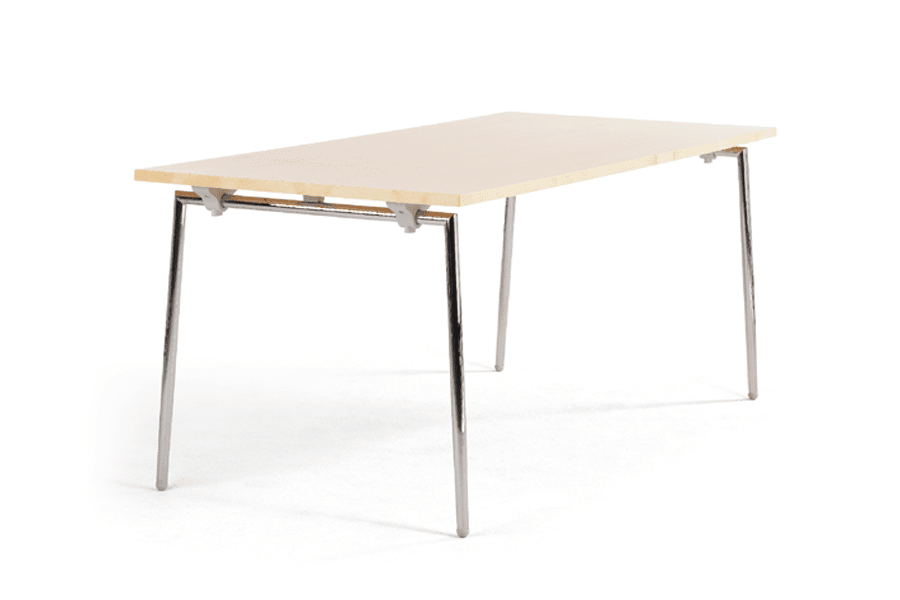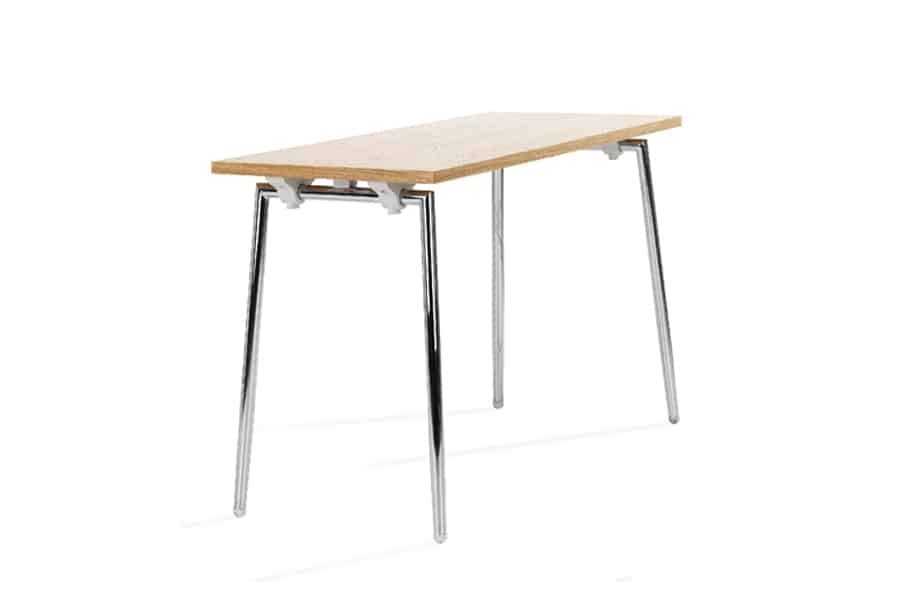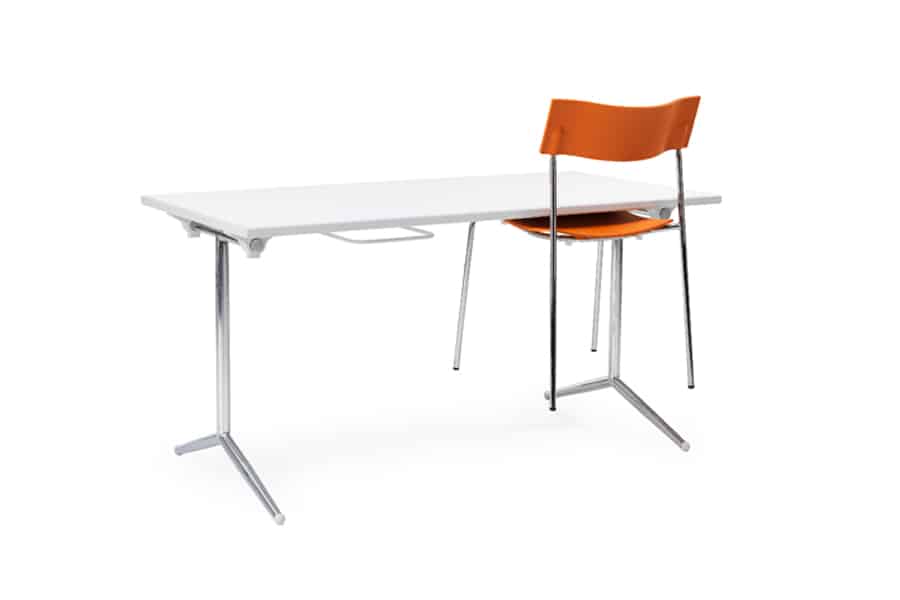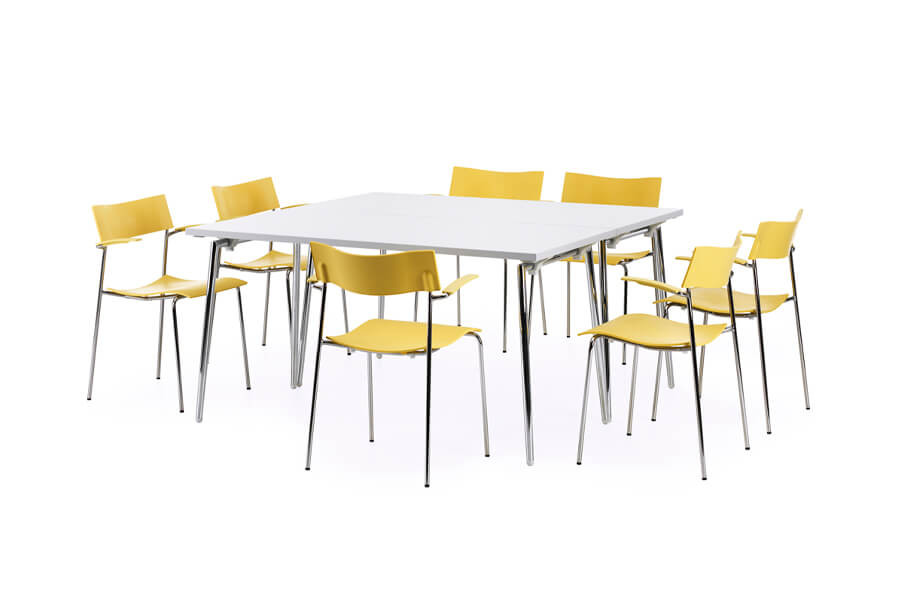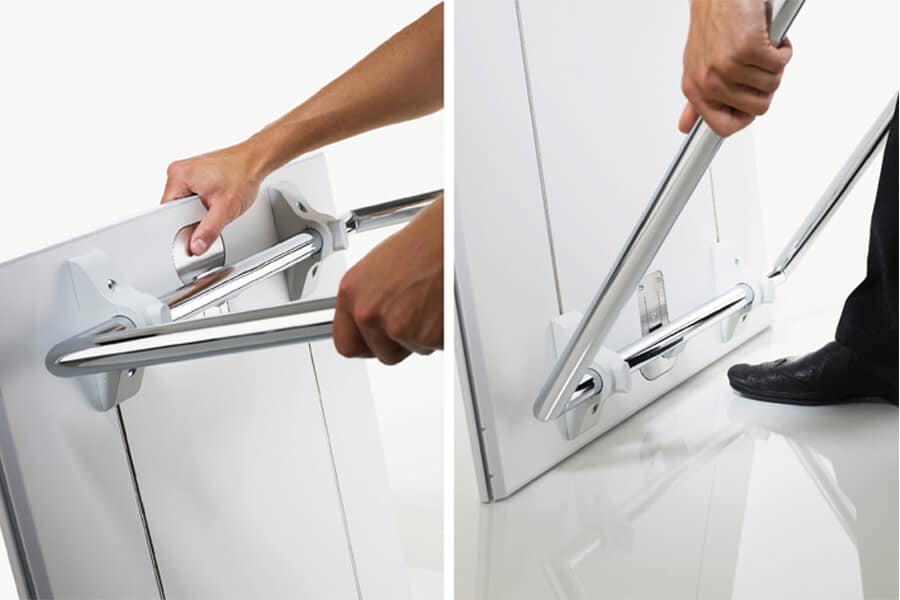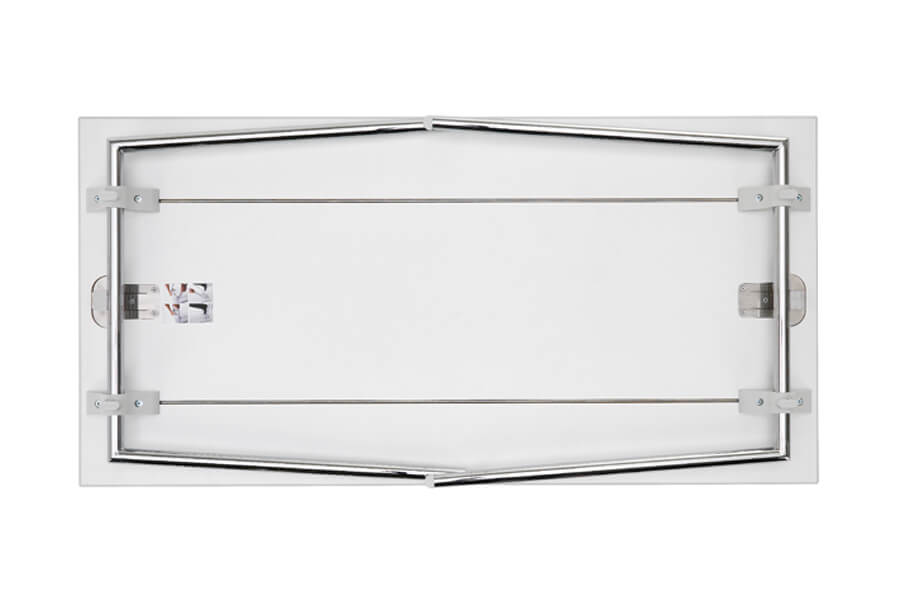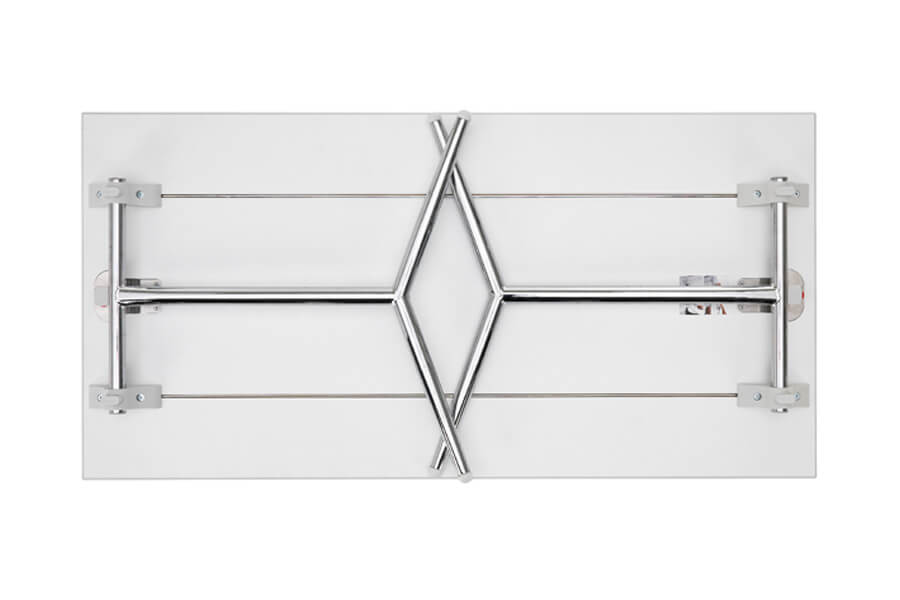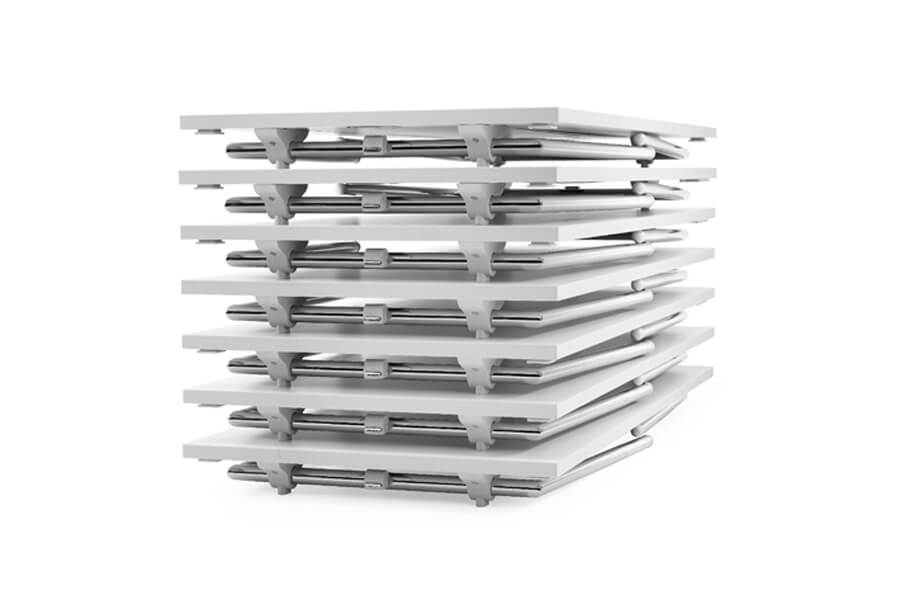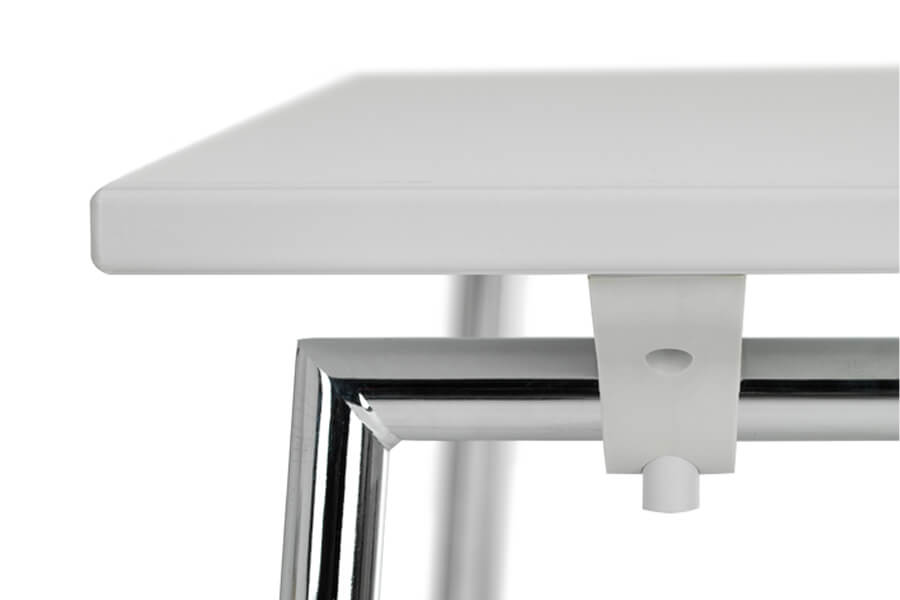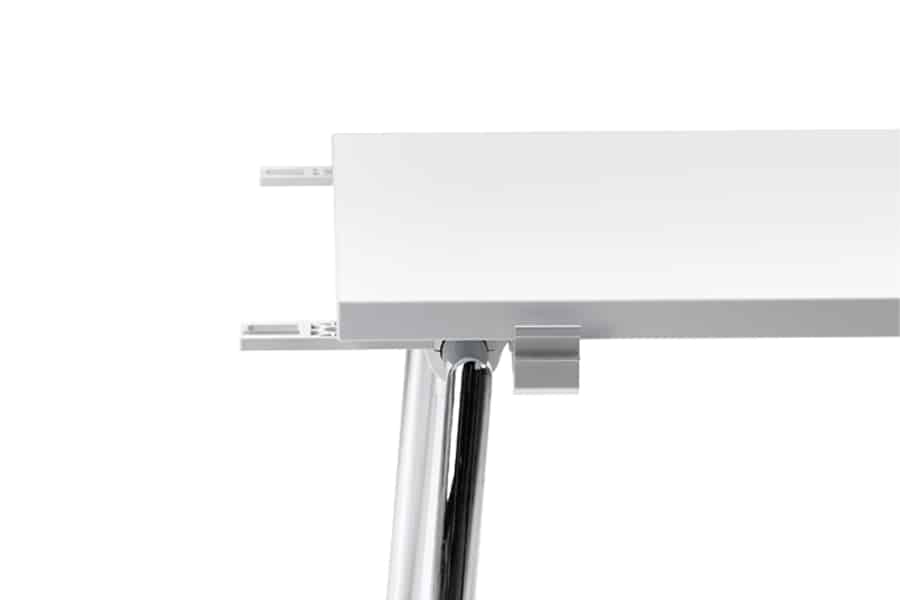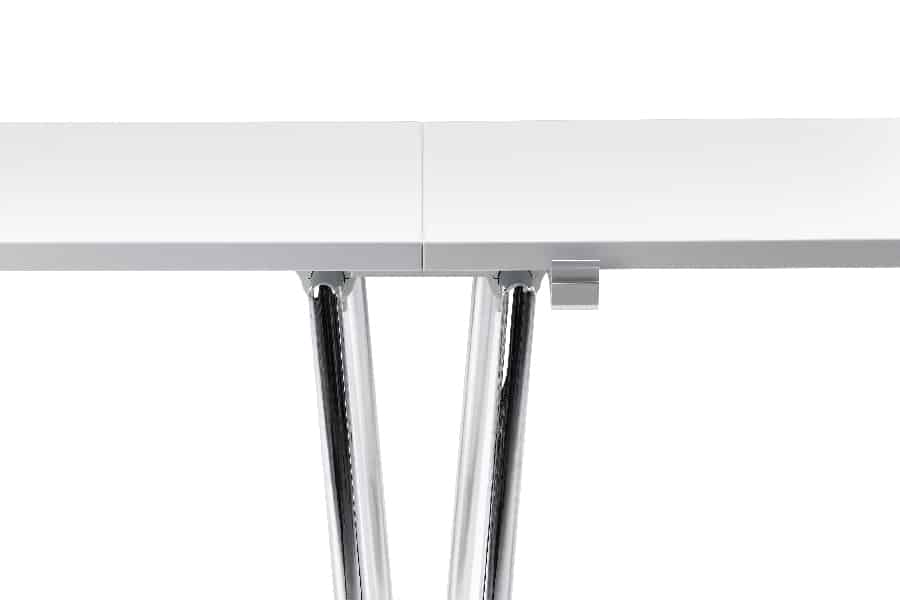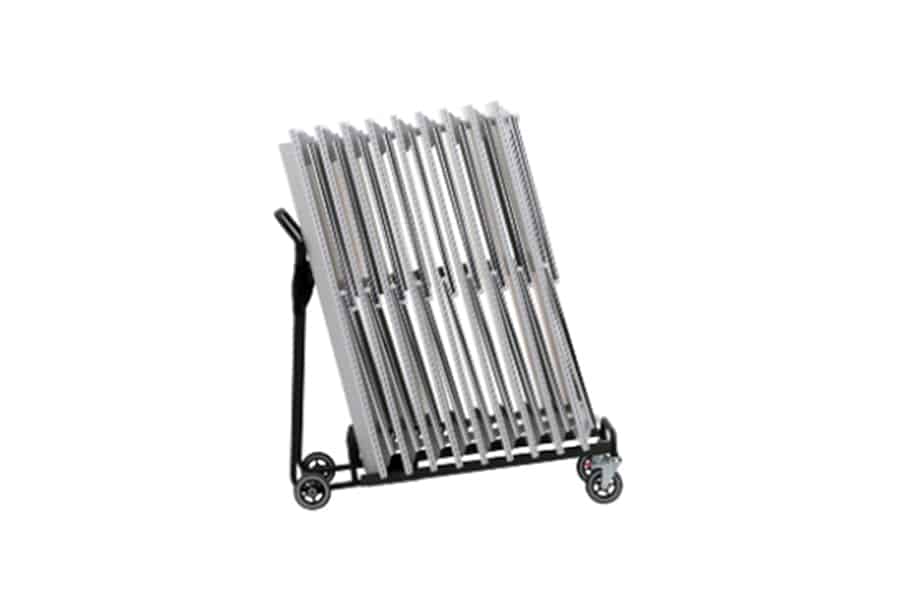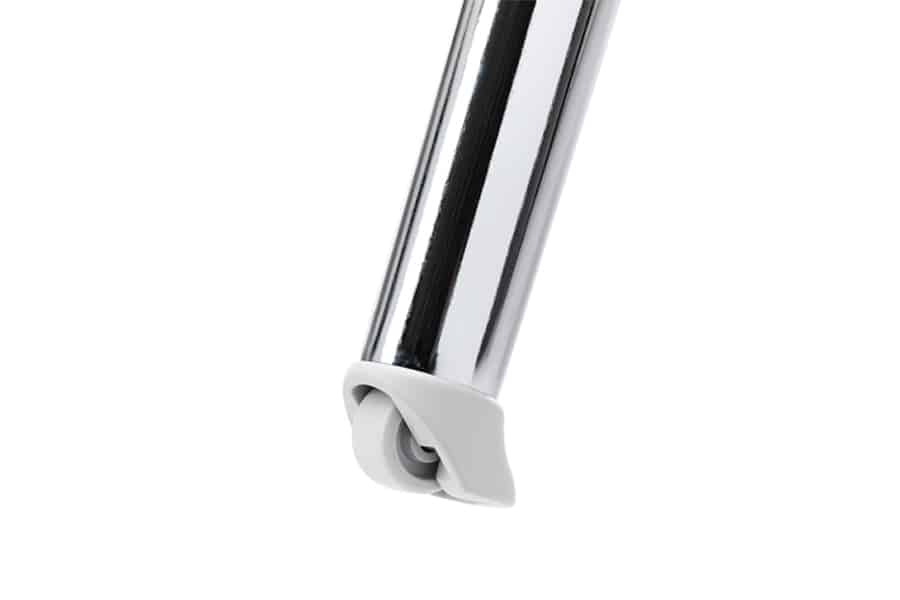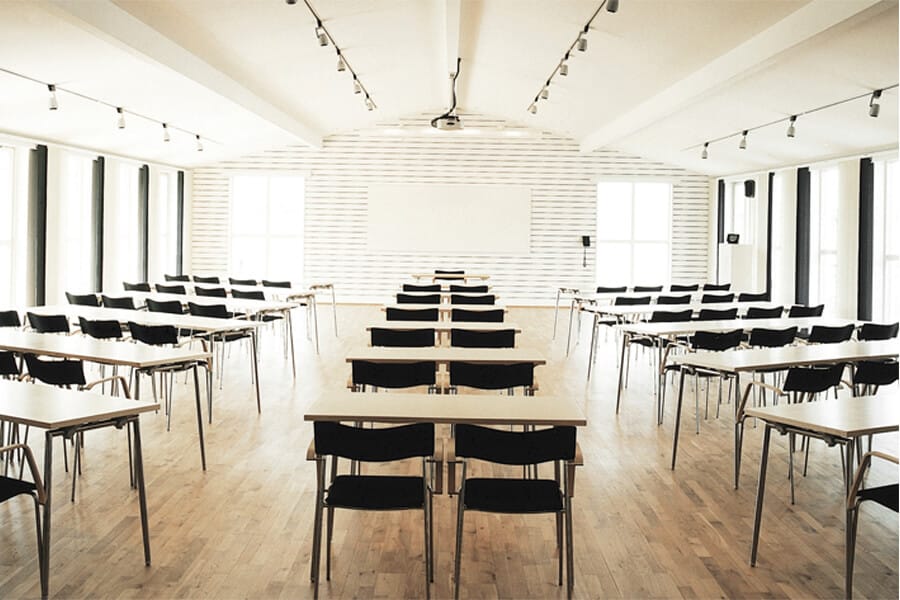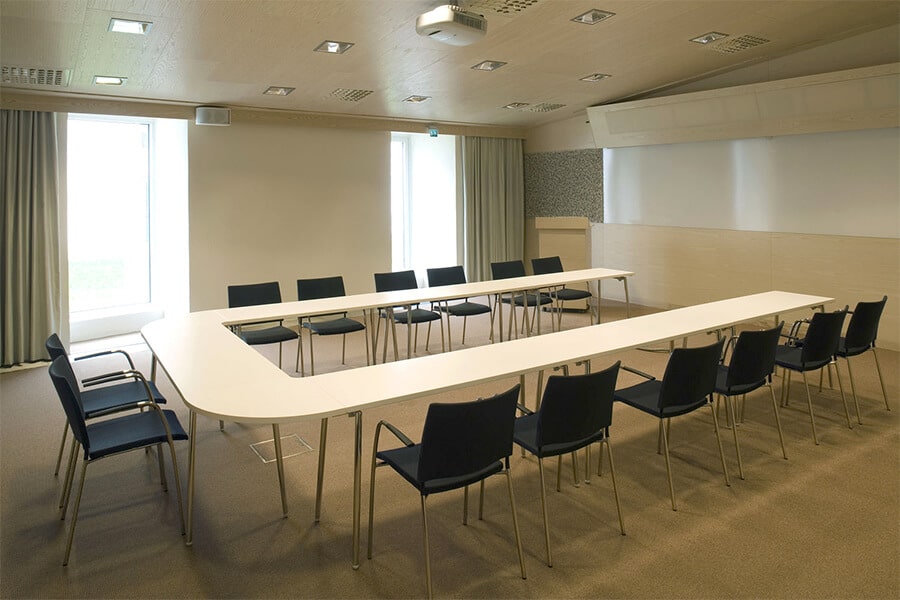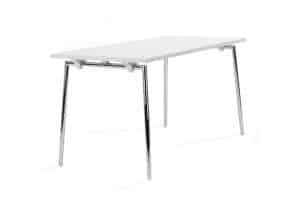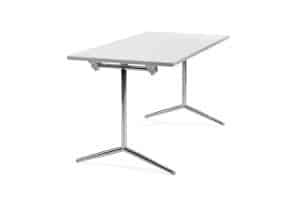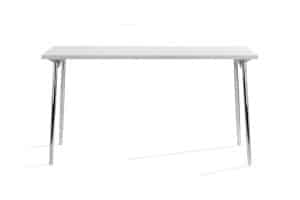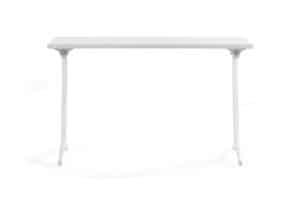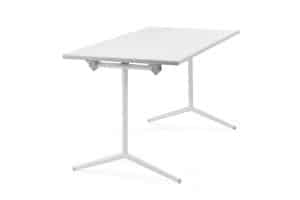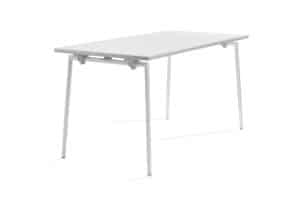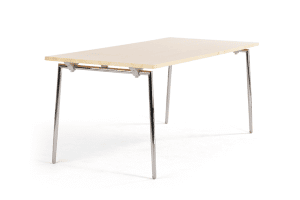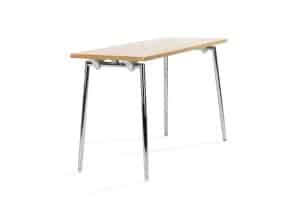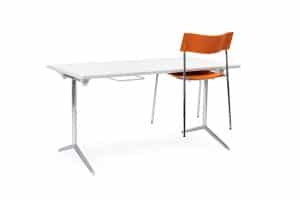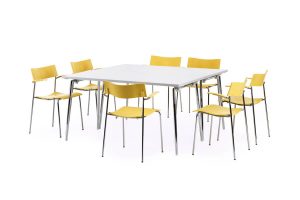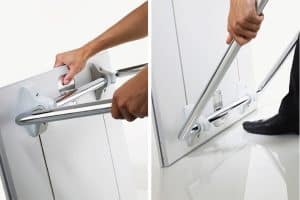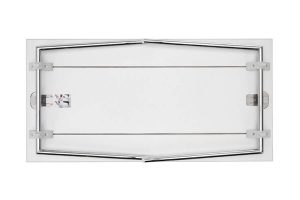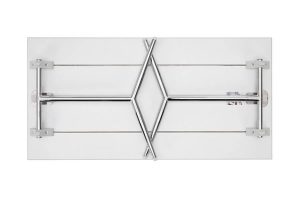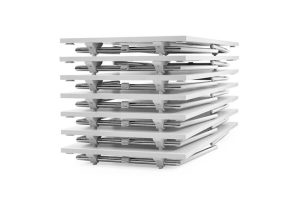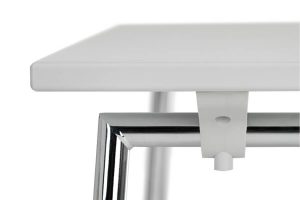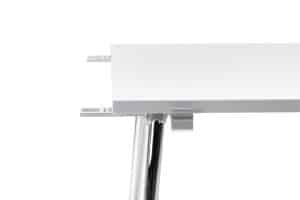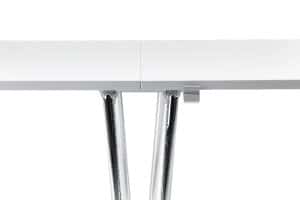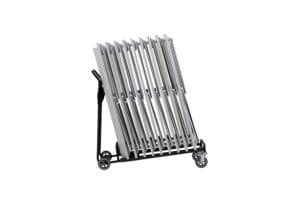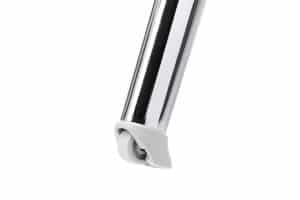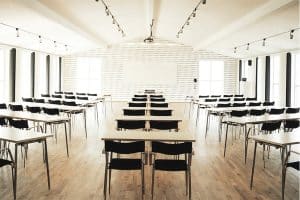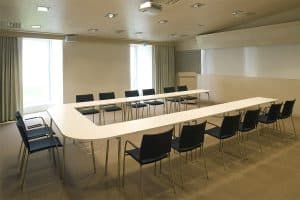 Quickly Table Series
The Quickly Table is a great workstation solution for those who are accustomed to working on-the-go. Quickly is foldable, unfoldable, stackable, toteable, and easily manageable by one person. Available with either T-leg or miter welded 4-leg folding assemblies, Quickly comes in a variety of finishes and sizes, in both Flexible and Basic models. The unique, patented, leg-locking feature of Quickly is simply and stably constructed. Quickly not only provides a sturdy work surface for each user but also ensures their safety when stacking and toting multiple tables.
Features
Fold, stack, tote, and store.
Use alone or link with other system tables.
Quarter circle top with radius of 60cm / 23.6″ or 70cm / 27.6″.
Link multiple tables together to form unique shapes.
Add modesty panels for privacy.
Casters available for 4-leg table models only.
Dimensions
Quickly Basic Table
D 60cm / 23.6″// H 72cm / 28.5″// W 120cm / 47.2″
D 70cm / 27.6″// H 72cm / 28.5″// W 120cm / 47.2″
D 60cm / 23.6″// H 72cm / 28.5″// W 140cm / 55.1″
D 70cm / 27.6″// H 72cm / 28.5″// W 140cm / 55.1″
Quickly Flexible Table
D 60cm / 23.6″// H 72cm / 28.5″// W 120cm / 47.2″
D 70cm / 27.6″// H 72cm / 28.5″// W 120cm / 47.2″
D 60cm / 23.6″// H 72cm / 28.5″// W 140cm / 55.1″
D 70cm / 27.6″// H 72cm / 28.5″// W 140cm / 55.1″
D 60cm / 23.6″// H 72cm / 28.5″// W 180cm / 70.9″
D 70cm / 27.6″// H 72cm / 28.5″// W 180cm / 70.9″