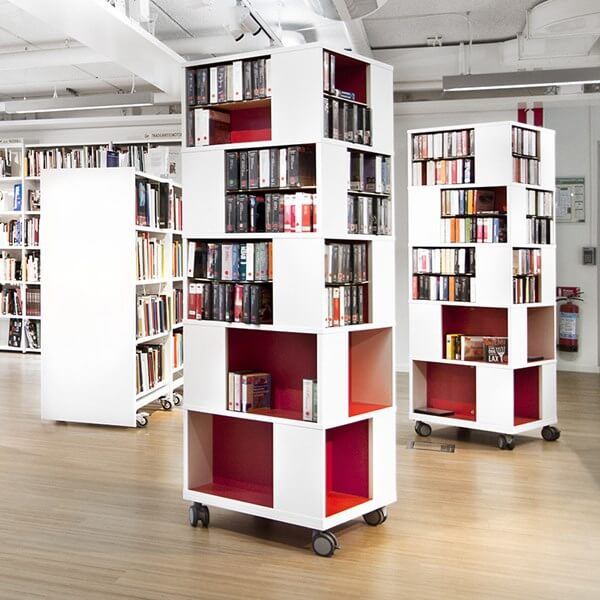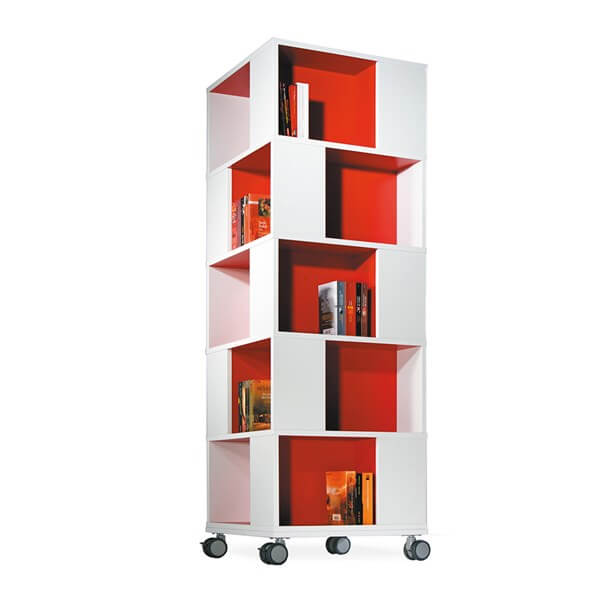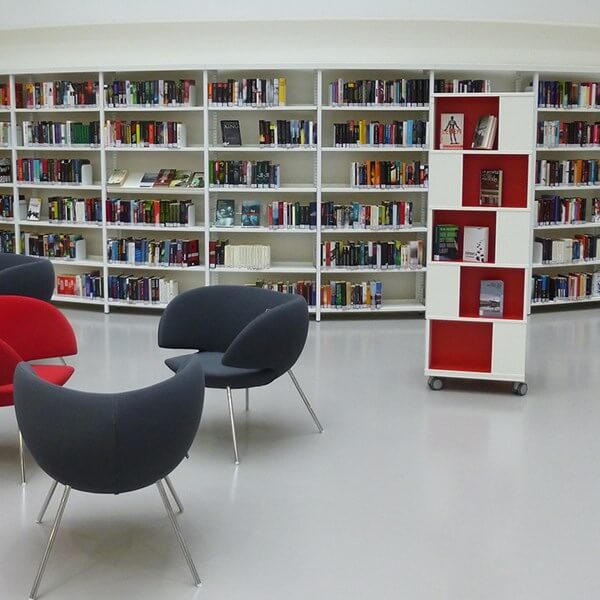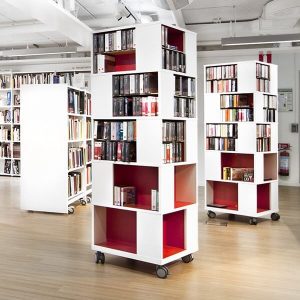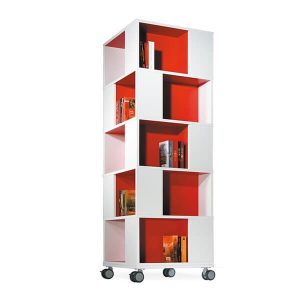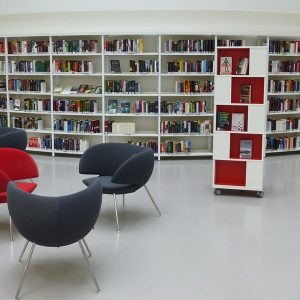 Labyrinth Book Tower
Labyrinth Book Towers are ideal for use in school & public libraries for storage of books, magazines, and binders.
The Labyrinth regular tower is available in two heights- with either three or five levels. The Labyrinth XL Tower is available in three heights – with either three, four or five levels. It is made of wood with a plastic coating and equipped with four casters, two of which are lockable. It is, as standard, delivered in white. The metal flaps are to be ordered separately and are available in a wide range of colors.