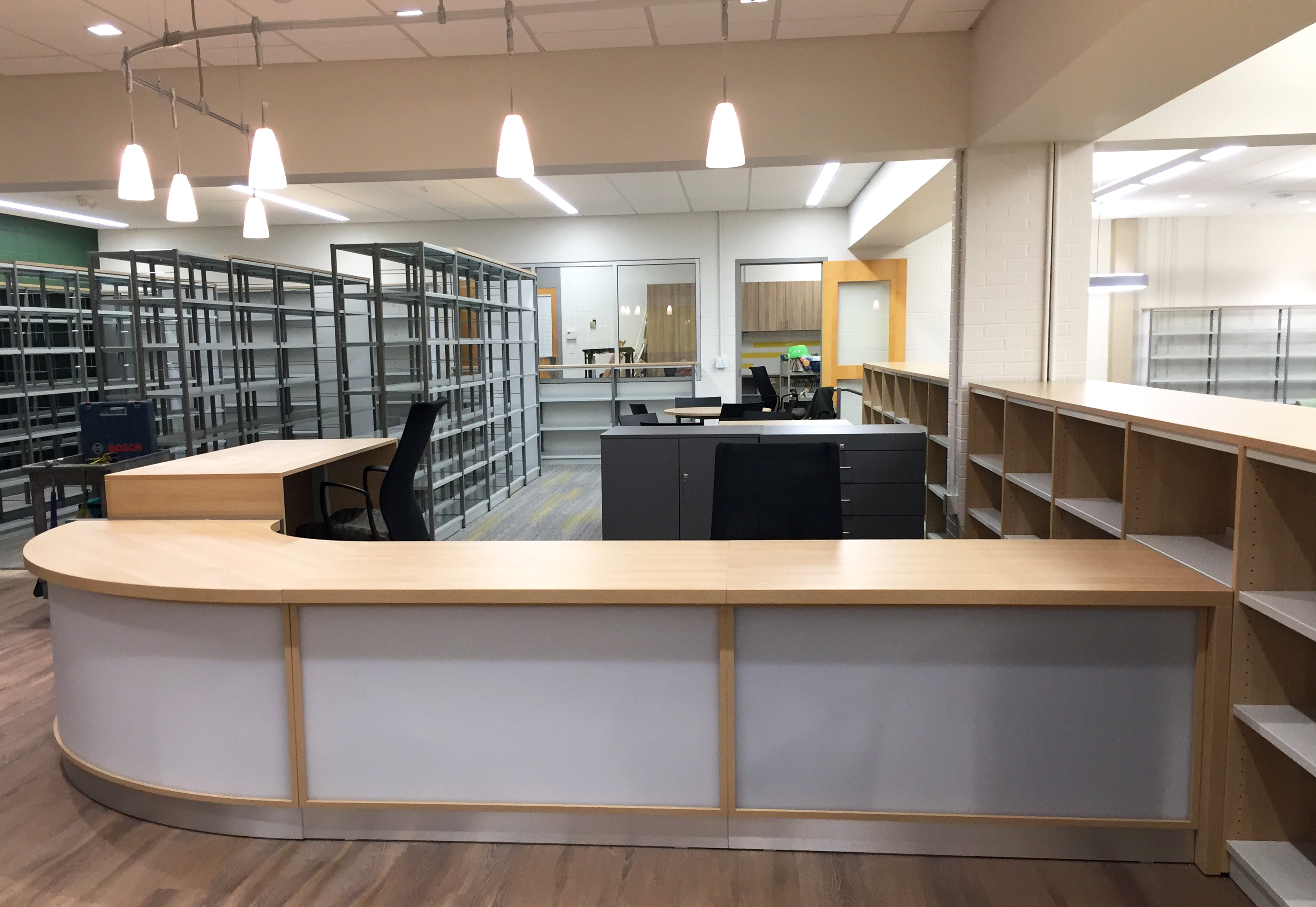 North Hunterdon Modern Library Installation: Complete ✔️
Posted by Colleen Egan in
News
Fresh off the job! BCI, in conjunction with Longo Associates and DMR architects, finished installations at North Hunterdon High School this week. This project is one of two library renovations for the North Hunterdon-Voorhees School District.
The products used in this project include Uniflex Shelving System, Ratio Shelving System, Simply Universal Table System, INFORM Counter System, Labyrinth Book Towers, and Crossrunner Book Trolleys, among others. These products were purchased through the ESCNJ Purchasing Contract, which allows purchasing to be a simple, money-saving process for all parties involved.
Below are actual installation photos from the project. A job well done to all involved!