The Morgan School located in Clinton, CT serves grades 9-12. After determining that a renovation on the old building would cost more than a rebuild, a new 140,000 square foot building was constructed.  A Ribbon Cutting Ceremony will be held on August 28, for a scheduled school opening on August 30. The new school boasts what is referred to as a 'hub' – a gathering area, floor-to-ceiling windows in the second and third story classrooms, a 210-seat open food-court-style cafeteria, as well as a new library.
Project: The Morgan School
Location: Clinton, CT
BCI Dealer:  Longo Associates
AIA Firm: Newman Architects – www.newmanarchitects.com
The new library features BCI Modern Library Furniture. The appointments include:
Rectilinear Uniflex Steel Shelving with Wood Veneer End Panels, Uniflex Steel Shelving with Veneer Wood End Panels & Canopy Tops and Laminate Shelving Option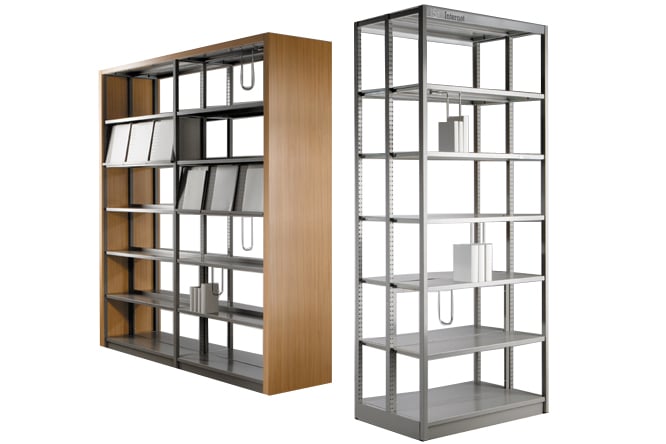 The Uniflex-S shelving system offers the ultimate in flexibility, while living up to its reputation of utilizing fine wood, polished glass and perforated sheet metal.  The special sound-absorbing surfaces have a significant impact on the room's noise levels. This shelving creates a truly one of a kind style, while retaining its functionality.
BCI Modern Library Furniture is a proud member of the Connecticut State Contract Purchasing Program.
Click here to read more about the all new Morgan School
Contact us today to speak with our design team and to learn more about The Connecticut State Contract
Click here to download our catalog