Contract Awarded to BCI Modern Library Furniture
A joint purchasing contract has been established between BCI Modern Library Furniture, Intereum and the Northeast Metro Intermediate School District 916. NE Metro 916, located in White Bear Lake, Minnesota, provides support to over 4,000 students with career and technical education, learning centers, special education, and elementary education assistance. The staff of 650 administers economical, highly skilled and dependable services to students in 14 member school districts.
With over 35 years of experience, Intereum has a staff of 125 team members to assist you. Intereum will provide price quotes that include freight and any requested optional services. Optional services include CAD Drawings, Offloading, Receiving and Inspection, Assembly, Installation – Set-in Place and Non-Metro Installation. Interior and Architectural design will also be available.
Kimberly E. Kirkeide, a K-12 Education Consultant (kkirkeide@intereum.com) at Intereum, has been named the Contact Administrator.
BCI Modern Library Furniture has many options to choose from when designing your library. Our collaborative lounge seating is an ideal choice for enhancing teamwork among students.
The Chat Pouf (pictured below) was designed with comfort and mobility in mind. The color selections are endless, as well as the many configurations.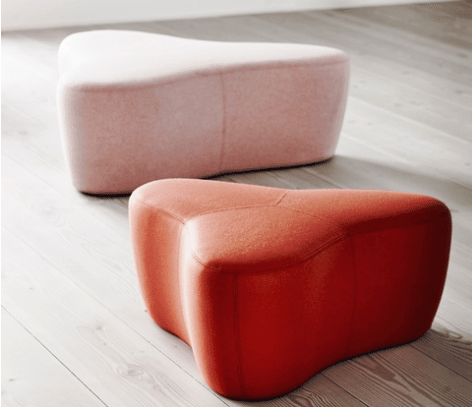 We have a wide variety of shelving systems to fit into any library. Pictured below is our Ratio Shelving System. This shelving system offers a modern design, but its functionality is above all outstanding.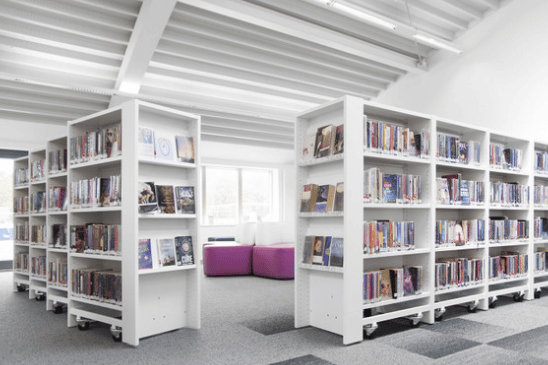 Whether you are looking for a more traditional counter system or a bright splashy one, we have an array of styles and color choices. Pictured below is our Info Pod which has a futuristic look.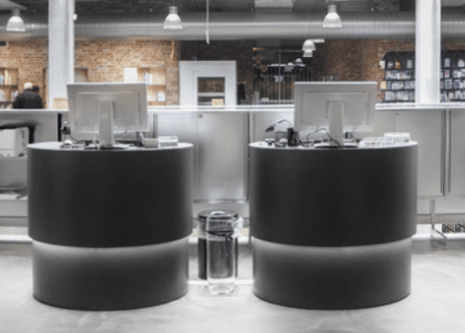 For more information on BCI Modern Library Furniture, click here to contact us today
To download our full product catalog, click here