The Richland Library Ballentine, located in Irmo, SC, is nearing completion this summer. The new 13,000 square foot building will feature an outdoor deck, large meeting room, Artist space and more. This library is constructed with the objective of using the furnishings to create an adaptable environment.
Our BCI Modern Library Furniture dealer, Corporate Concepts, provided Picture Book Browsers with Casters for the project – an excellent choice in keeping with the design concept.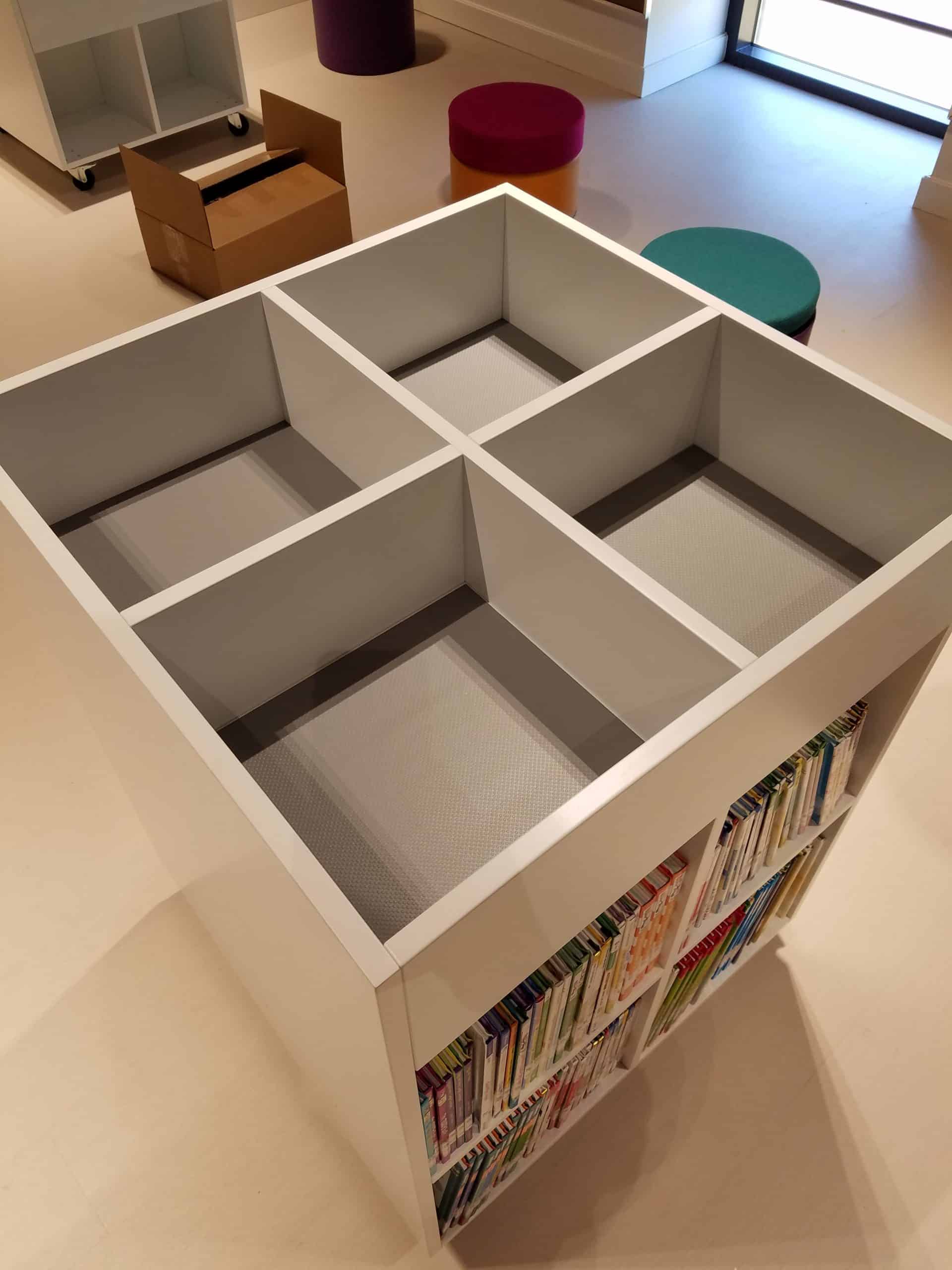 Picture Book Browsers are a fun way to display books. They come in a wide variety of materials and colors to enhance the overall library setting. The design allows books to be returned back into the browser in no particular order. Casters allow the browsers to be rearranged with little effort.
For more information on the products and services that BCI Modern Library Furniture has to offer, contact us today. We will assist you from design to the installation of your new library furnishings.